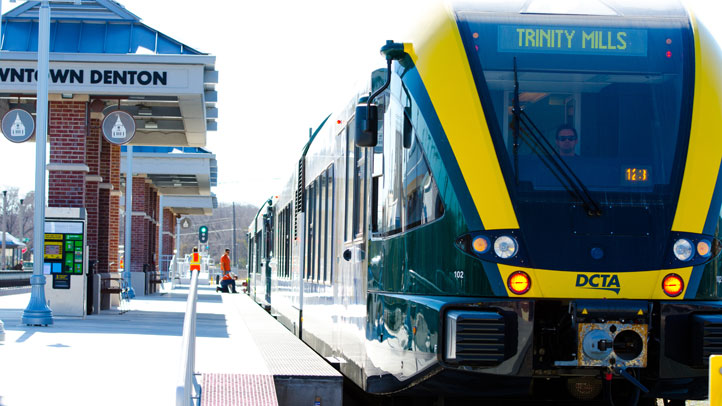 The Denton County Transportation Authority has unveiled the first of several next-generation rail cars.

Since last summer, the agency has taken delivery of six of 11 Swiss-made diesel train cars. Four of them are now ready, only waiting on a crash-worthiness certification, to now run the A-train line between Denton and Carrollton.

The trains, which are different from the light-rail cars used by DART, could help expand mass transit in North Texas since the cars are capable of running on established railroad lines designed for freight trains.

The remaining train cars are expected to arrive this summer.