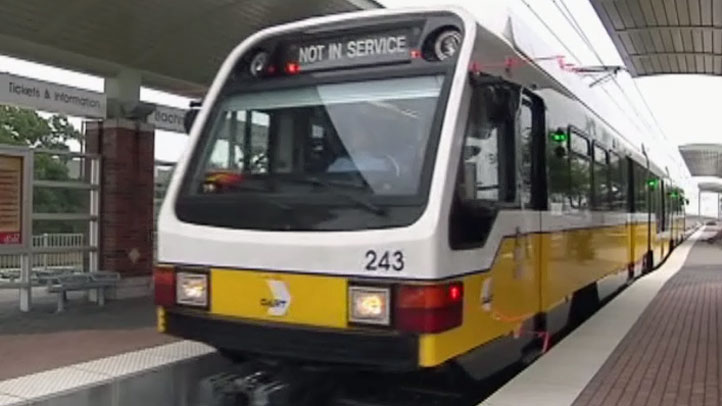 Dallas Area Rapid Transit's Orange Line had its first test run Monday.
The test started at the Bachman Station in Dallas and ended at the Convention Center Station in Irving.
The train cars were filled with people who worked on the project during the past 10-plus years.
Local
The latest news from around North Texas.
"This is kind of that first piece where you can really see all the fruits of your labor," said Gary Thomas, DART president.
Irving Mayor Pro-Tem Rick Stopfer, one of those who worked on the project during the entire project, got a chance to ride the train and take in the view of Las Colinas.
"To actually see it come out of the ground and to actually see the vehicle move through your community, it's very heartwarming," he said.
Monday's run was the first of several tests, traveling up to 5 mph but mostly at a walking pace. It also stopped quite often.
"We're testing things out and making sure that the overhead power works, making sure all the clearances are right," Thomas said.
DART crews walked alongside the train throughout its 5-mile trek.
The first phase of the Orange Line, which goes from downtown Dallas to the Irving Convention Center Station, opens on July 30.
Commuters said they were excited by the line's debut.
"It's going to make things a lot easier, life a lot easier," said Charles Bell, of Dallas.
The project's second phase, which extends the line to the Belt Line Station by State Highway 161, is scheduled to open Dec. 3. The third and final phase, which takes the train all the way to Terminal A at Dallas/Fort Worth International Airport, is slated to be completed by December 2014.