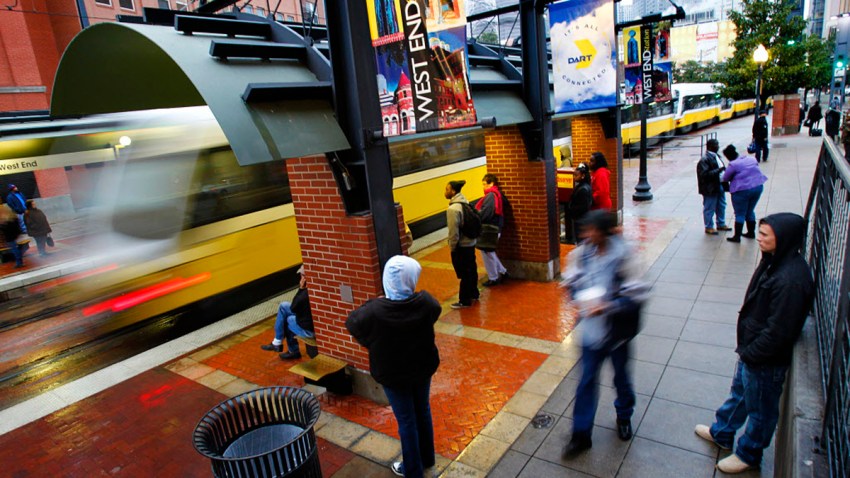 Dallas Area Rapid Transit officials Thursday are holding two public meetings about the second downtown light-rail route — but don't expect any major news about its exact path just yet. The closely-watched project is in the early stages of development. Part of its eastern leg has garnered controversy because it's still up in the air which path that portion of the route will take. And no matter which alignment is ultimately chosen, at least some buildings around will likely be impacted.
The DART board and Dallas City Council prefer a route along Jackson Street. But that option was a last-minute choice and hasn't been vetted as much as an alignment on Young Street. If the Jackson route is deemed unworkable, the transit agency may revert back to the Young route. Or DART could run it along Wood Street.
NBC 5's Ken Kalthoff will have a live report tonight on NBC 5 News at 6 p.m.
Local
The latest news from around North Texas.
CLICK HERE to read more from our media partners at The Dallas Morning News.
Copyright Dnews - Dallas News