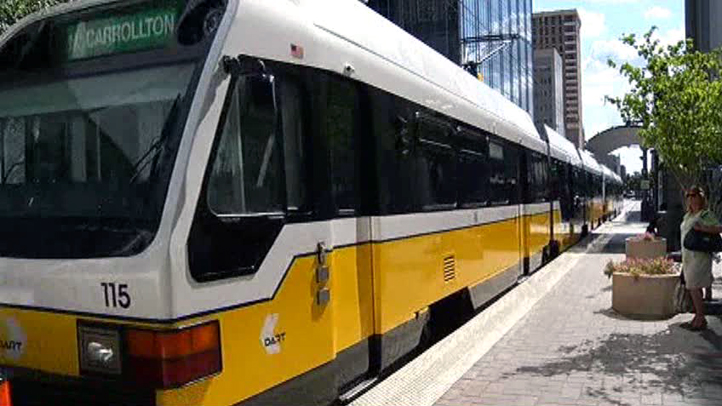 Getting to and from the Dallas/Fort Worth International Airport will get a lot easier for some North Texans.
DART board members approved a plan that would take expand Dallas Area Rapid Transit rail to the airport.
It's the final part of a three-phase expansion of DART's Orange Line. It is expected to begin construction next year and will be completed in 2014.
Local
The latest news from around North Texas.
The first phase, which will take riders to Las Colinas, is expected to be completed in July. The second phase will extend the rail line to Belt Line Road and is expected to be complete in December 2012.
DART spokesman Mark Ball said the $1.3 billion project would add 14 miles to the Orange Line. Federal and local funds, including a 1 percent sales tax from DART's 13 member cities, will help fund the expansion.
Irving Mayor Pro Tem Rick Stopfer, who has been pushing for a rail plan for the past decade, said he was excited to see the project finally coming to fruition.
DFW Airport will spend about $40 million to build a terminal that allows DART rail passengers to walk right into the airport facilities, he said.
Students at North Lake College also said they were excited about the rail's arrival in Irving.
The college is one of five stops the train will make. Third-year student Kassandra Nordhoff said she hopes the convenient ride will convince more people to go to school.
"I know for a fact that a lot of kids don't go to college because they don't have transportation, and they don't want to ask around," she said.