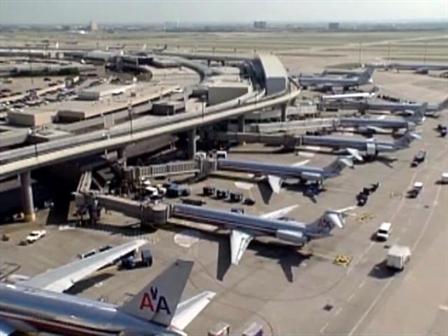 Well over a Billion dollars! That's what the City of Irving said it has spent since 1984 in sales tax, land acquisition, and other revenues. The ultimate goal is light rail service from DART with a direct connection to DFW International Airport.

December 2013 was supposed to be the completion date for that connection, now DART said those plans have been derailed. "Under our current financial system we're not going to be able to be at the airport in 2013," said Morgan Lyons, spokesperson for DART.

The financial projections for DART show multi-million dollar shortfalls in sales tax revenues. Seventy-five percent of DART's funding comes from sales tax, still DART board member, John Danish said a connector to the airport can't be put off any longer. "The time is now to keep building. We're under construction now, we're going to get the most for our construction dollar," said Danish.

Construction on the current 37 miles worth of rail expansion continues for DART. But the financial outlook means DFW airport will remain one of Americas major international airports which does not offer direct rail service to surrounding cities. Danish said he'll push board members to keep its promise and keep momentum even if it means cutting the budget elsewhere.
Danish believes DART's credibility is on the line with communities who've waited for light rail service, paid millions and now feel like they've been taken for a ride. DART's next board meeting is this coming Tuesday.
Local
The latest news from around North Texas.