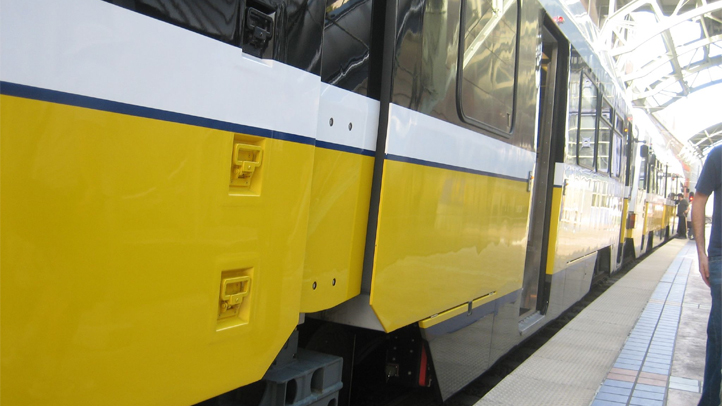 More than 250,000 people are expected to line the parade route for the Mavericks NBA Championship Victory Parade and Dallas city officials encouraged fans to carpool to the parade or take public transportation.
"This is not something we had planned or budgeted for," said Mark Ball, spokesman for Dallas Area Rapid Transit.
With just two days notice, DART was left scrambling to find ways to accommodate it's regular rush hour travelers as well as the thousands of fans expected to ride public transportation for the parade.
Local
The latest news from around North Texas.
Complicating matters are the street closures the city has planned beginning at 8 a.m. Many of the streets that will close for the parade are also a part of bus routes.
"We're going to start bringing additional trains on board so that instead of every 15 minutes, we're going to cut that down to 10 minute service at most of our locations," Ball said.
Extra buses at the Arapaho, Mockingbird and Bush Turnpike Stations will also be on hand to take passengers directly to the West End.
The DART's Green Line, which parallels I-35E, is the latest to open and has the fewest passengers, so DART encourages people to ride the Green Line.
While DART hopes to accommodate as many people as possible, trains and parking lots may reach capacity.
"So if people come and they're frustrated because they can't find a parking spot, we need them to bring their patience with them," Ball said. "If they are frustrated because they can't get on board, that's because it's a work day. Wait for the next train."
There are Four train stations near downtown where passengers can exit and walk to the parade: Union Station, Convention Center, West End and Victory Station.
While fans will arrive of the course of several hours, most will likely leave at the same time.
DART has contingency plans when trains reach capacity as people leave.
"After the event, there will be 60 buses to carry people to any of our platforms so they can head home," Ball said.
Bottom line: fans should arrive very early, expect delays and bring their patience.