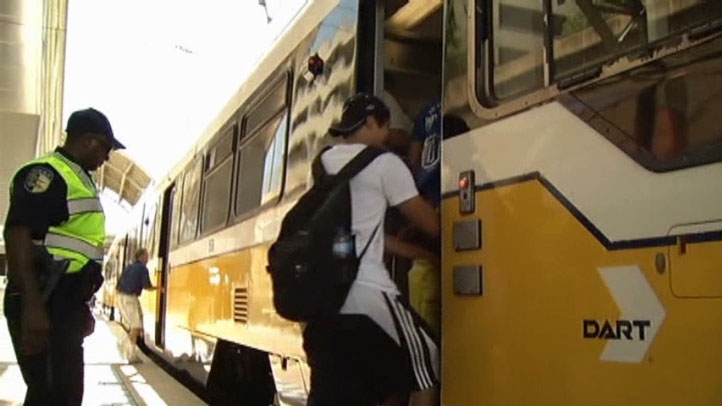 When the joy of the championship parade was over Mavs fans simply wanted to get home and for many of them riding DART was their choice.
Dallas Area Rapid Transit says with just three days to prepare for tens of thousands new riders, things turned out okay, but there is a lot of room for improvement.
"I wouldn't say it's a failure it's just frustrating when you're having to wait so long," said passenger Amanda Altamirano.
Local
The latest news from around North Texas.
DART hoped adding 34 railcars to it's fleet would the influx of passengers. Despite delays and standing room only trains, DART says most people got where they needed to go.
"If you're patient, you'll make it I think the biggest problem was you know too many people not enough trains but it was fine," said passenger Courtney Ratliff.
The one big problem, the brakes locked on a train in the tunnel beneath City Place, near Mockingbird station.
Passengers began letting themselves out of the train and walked on the tracks.
"Someone on the train did pull the emergency release on the door," said DART executive director Harry Thomas.
Dismounting a the train is not only illegal according to DART, it's also unsafe.
Thomas says most people stayed aboard and the problem was fixed on the tracks in a short amount of time.
DART is still tallying up the numbers for ridership Thursday but in terms of feedback, the agency generally scored well with regulars and first-time riders.
"First timers they might get a little frustrated," said veteran rider Moshen Akbary. "But I've been on it before for Mavericks games, it's pretty decent for a big parade."