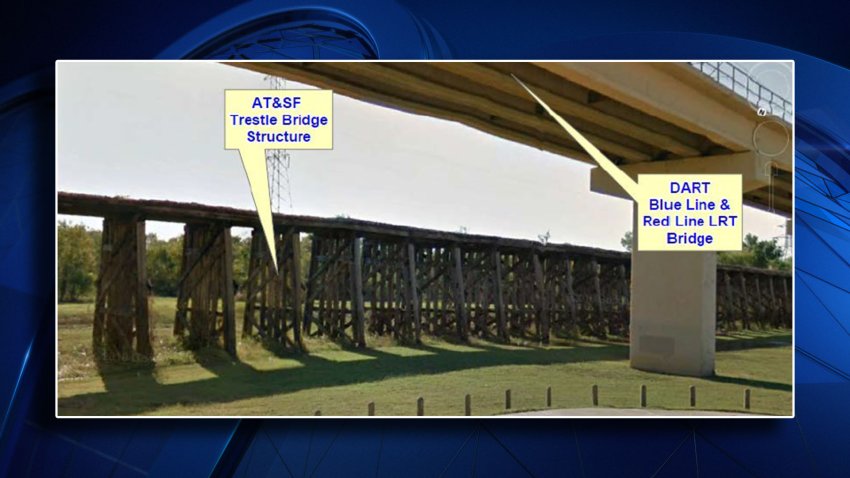 The Dallas Area Rapid Transit Board has authorized the agency to proceed with handing over the Atchison Topeka & Santa Fe Trestle Bridge Structure to the City of Dallas.
Board members declared the bridge structure is a surplus to agency needs and agreed to turn the structure over to the city for non-cash considerations.
The bridge structure is adjacent to the city's Moore Park and DART's Red Line and Blue Line light rail bridges.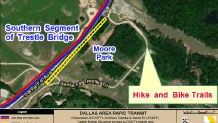 The City of Dallas requested to acquire the bridge structure for the purpose of removing it after the US Army Corps of Engineers Project for Floodway Control concluded that removing the bridge would help reduce flood risk and enhance the ecosystem in Dallas' Trinity River Corridor.