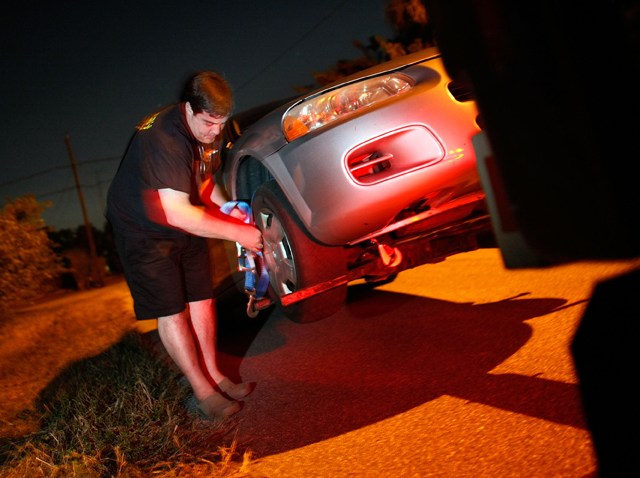 The city of Dallas is making plans to keep towing woes from affecting this year's influx of fans at the Red River Shootout.
Last year, dozens of Texas and Oklahoma University fans were duped into paying to park in a parking lot that did not have a permit. The attendant took drivers' cash, but fan returned to find their cars were towed.
More Dallas police and parking enforcement officers will be on the streets around Fair Park this year, checking to make sure parking attendants have permits. Those without permits could be ticketed.
Local
The latest news from around North Texas.
"We'll talk to the attendant, ask for their permit throw them out and then make sure we monitor the area to make sure that no one comes by and starts towing these vehicles," Rick Galceran, director of the city's Public Works and Transportation.
Dallas city leaders also warned towing companies that illegal towing would not be tolerated and that violating city policy could result in a fine or suspension of their licenses.
"We also sent a letter to every towing company, informed them that we're going to be monitoring their activities," Galceran said.
Dallas Council members said they city learned it's lesson from last year's controversy.
"We want them to come back, we want them to bring their dollars back to the city of Dallas, and in order to do so, they have to have a great experience," Galceran said.