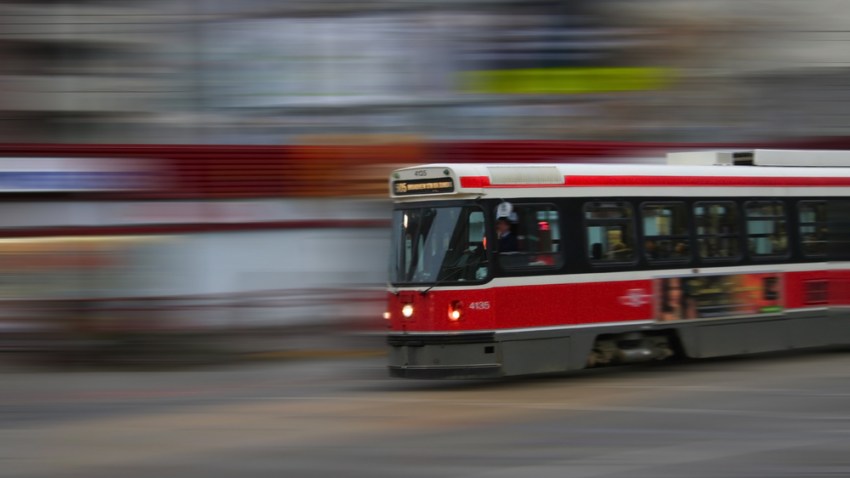 Anyone who's been around downtown Dallas knows that places to visit aren't exactly close or within walking distance. And driving from place to place and finding parking can be a nightmare.
"It's very congested, and it's hard to find parking, and when you do find parking, it's expensive," said Marlo Snerling, a nurse attending a conference at the Meyerson Symphony Center.
Dallas city leaders say it's time to find a way to help people get from points of interest easily, and street cars might be the answer.
Local
The latest news from around North Texas.
The system would run on fixed tracks such as the McKinney Avenue Trolley, but with modern cars.
Museum volunteers said they think the streetcar system would really help bring people to the expanding Dallas arts district.
"I think it's the most exciting thing that's happened in the 15 years that I've lived in Dallas," said Martha-Allison Blewer, a Dallas Museum of Art docent.
The Dallas City Council Transportation Committee heard a briefing Monday on the latest plan from Dallas Area Rapid Transit.
Planners have narrowed the proposed route based on several criteria.
City leaders want to link the arts district with the convention center and the city-owned hotel, along with places in between, such as the grassy knoll and the 6th Floor Museum.
City Councilwoman Linda Koop said the plan could include future expansion to nearby neighborhoods such as Oak Cliff and Deep Ellum.
"It would at least give us more options when we do travel to Dallas, to do more things while we're out here," said Adam Whitman, a Denton nurse attending the conference.
Streetcars could be ordered in a year and be rolling down the streets of Dallas in four years.
DART suggests the project could be paid for with a combination pf federal money, private support, fares and loans backed by future increases in the tax value of real estate along the route.