What to Know
Amazon's latest list is narrowed to 20 from an original 238 proposals submitted last year.
A Wall Street Journal analysis put Dallas-Fort Worth as being the top contender.
More than a dozen North Texas cities submitted potential sites for Amazon's second headquarters.
Dallas has been named in a shortlist for Amazon's second North American headquarters.
The Seattle-based online retailer announced on Thursday a list of 20 metropolitan areas being considered for the "next phase" of their selection process.
"Thrilled to be in the next round of @amazon HQ2 process," Dallas Mayor Mike Rawlings tweeted shortly after Amazon's announcement. "There's so much work left to be done but I want to thank my fellow mayors...and all our citizens for making @CityOfDallas and DFW such a desirable place to be!"
The online retailer kicked off its hunt for a place to build a second headquarters in September, sparking a fierce competition among cities across North America looking to lure Amazon and its promise of 50,000 new jobs and construction spending of more than $5 billion.
The company plans to remain in its sprawling Seattle headquarters and the second home base will be "a full equal" to it, founder and CEO Jeff Bezos had said.
Local
The latest news from around North Texas.
Dallas-Fort Worth was among 238 proposals submitted from cities and regions across North America. The North Texas pitch included at least 35 local sites identified as having building potential that matched Amazon's wishes. The following 20 North American cities are all that remain in the hunt.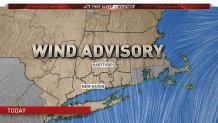 Amazon stipulated in September that it was seeking to be near a metropolitan area with more than a million people; be able to attract top technical talent; be within 45 minutes of an international airport; have direct access to mass transit; and be able to expand that headquarters to as much as 8 million square feet in the next decade.
The extra space will help the rapidly-growing company, which had nearly 542,000 employees at the end of September, a 77 percent jump from the year before. Some of that growth came from Amazon's nearly $14 billion acquisition last year of natural foods grocer Whole Foods and its 89,000 employees.
But Amazon also made clear in that it wanted tax breaks, grants and any other incentives.
Any financial and/or tax incentives the Dallas Regional Chamber has offered Amazon remain a secret. And they are not alone, most U.S. cities have remained tight lipped about the details of their proposals and denied Freedom of Information Act Requests, citing the competitive nature of the bids.
The incentives may be worth it. Amazon estimates investments in their Seattle campus from 2010 through 2016 have resulted in an additional $38 billion to the city's economy -- or an additional $1.40 for the city's economy for every $1 invested by Amazon.
In Seattle, Amazon's HQ spans 33 buildings and 8.1 million square feet. They employ 40,000 at the campus who earn $25.7 billion in annual compensation. Worldwide, the company currently employs 540,000 people.
Additionally, the company has spent $3.7 billion on capital investment and $1.4 billion on operational expeditures. Even more astonishing, they've booked 233,000 nights at Seattle-area hotels for visiting "Amazonians" and other guests.
In their initial RFP, Amazon cited a desire to be in an area with strong mass transit. In Seattle, the company has contributed $43 million to the city's public transportation system as a benefit for employees.

"The DFW Region's unified submittal was diligent, thoughtful and comprehensive in responding to the specific questions outlined in the Amazon RFP and gave us a chance to showcase the many reasons DFW has been such a strong and growing business community over the past eight years," said Mike Rosa, senior vice president of economic development at the Dallas Regional Chamber. "We're proud of the great work done by our regional cities and leaders. We're looking forward to the next steps and are in direct contact with Amazon to begin that process."
"We are excited that Amazon has determined that our region's proposal merits additional consideration, and we're confident that upon further inspection Amazon will soon realize all of the reasons why this region has been a magnet for corporate headquarters locations in recent years," said Brandom Gengelbach, executive vice president of economic development for the Fort Worth Chamber.

Texas Gov. Greg Abbott released the following statement Thursday:

"Texas is the land of opportunity, and I am thrilled to see that Amazon has included both Austin and Dallas as finalists for its forthcoming HQ2. Texas is a hotbed for the tech industry, and both Austin and Dallas have proven themselves to be among the most sought after locations for companies looking to grow and thrive. When industry leaders like Amazon consider investing in the Lone Star State, they know that our our low-tax and limited-regulation environment will appeal to a company's bottom line. Texas has also repeatedly been recognized as having one of the best - if not the best - workforces in America. I am confident that the economic advantages of an Amazon expansion in Texas speak for themselves, and make either Austin or Dallas an ideal fit for Amazon's HQ2."
Amazon said in the coming months they'll work with the 20 cities "to dive deeper into their proposals, request additional information as necessary, and evaluate the feasibility of a future partnership that can accommodate our hiring plans as well as benefit our employees and the local community.
At this point, where Amazon chooses to build HQ2 is anyone's guess.
In an interview with our media partners The Dallas Morning News, oil tycoon T. Boone Pickens said, "When they blow off all the foam in this search, they are going to see Dallas is the place to be. Skilled workforce. Great work ethic. Central location. Solid infrastructure."
GeekWire's John Cook isn't so sure. He published his guess on how the Top 20 rank -- and he's placed Dallas at No. 8 and Austin at No. 4.

Amazon said they plan to make a final selection sometime this year.
Online: Amazon HQ2

Copyright AP - Associated Press