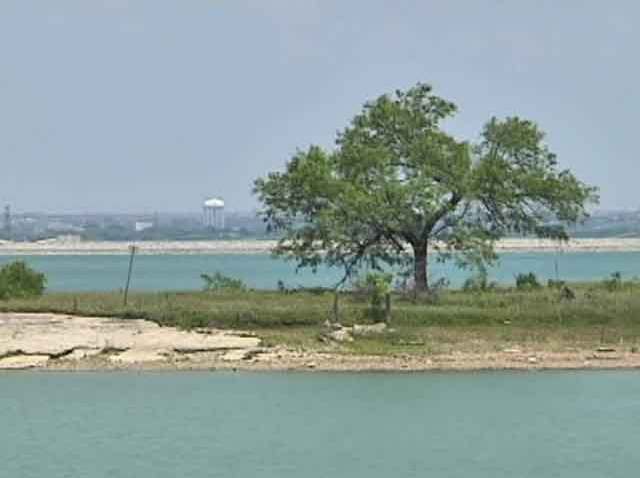 After years of fighting, a Dallas City Council committee endorsed a scaled-back plan for a big lakeside development north of Interstate 635 near Dallas-Fort Worth International Airport.
The project, Cypress Waters, would be built on about 1,000 acres around North Lake. It is inside Dallas city limits, but surrounded by Coppell and Irving. It is mostly in the Coppell Independent School District.
In the past, Coppell had hired lawyers to try and stop the project, fearing thousands of new residents would overwhelm the city's roads and schools.
Local
The latest news from around North Texas.
"These are all smart people and adults," said developer Lucy Billingsley of past Coppell opponents. "We're all looking at the same facts together. We're all trying to say, 'How can we make a great future?'"
Dallas leaders were always anxious to see the property developed to expand the city's tax base, but were also cautious about the expense of providing city services to an area far from the rest of the Dallas.
"In the end, it appears leveler heads have prevailed, and we've got a deal to move forward," said Dallas Councilman Ron Natinsky, chairman of the City Council Economic Development Committee.
Billingsley said years of negotiation produced a compromise to reduce the size of the development but still include a mix of homes, businesses and schools.
"It's going to be an urban development in its attitude and its integrity, but it's on a lot of acreage, so it's not the high-rise urbanity that we think of here," she said. "But it's like a lot of new suburban communities and older suburban communities are doing -- bringing in the mixed-use and community centers."
An Economic Development Committee briefing Monday included pictures of similar projects elsewhere to demonstrate what is planned for Cypress Waters.
The path for a future DART rail line also runs through Cypress Waters property.
"Over time, this is a huge project that will bring great returns to the city," said Councilwoman Ann Margolin before the unanimous committee vote to recommend the plan.
The full Dallas City Council is scheduled to vote on it May 26.
Dallas faces a large city budget shortfall this year and does not have cash to build roads and utilities for Cypress Waters, so plans call for the use of a new Municipal Management District financing method.
An MMD grants taxing authority on the land so that the developer essentially agrees to tax itself to pay for immediate public improvements.
Assistant City Manager A.C. Gonzalez warned the committee that the arrangement means tax benefits to the city from the project would be delayed.
"I want to make sure that everybody's expectations are correct," he said. "We're not going to be seeing a lot of that profit on the front end."
"I'm supportive of this, but I'm watching it," Councilman Dave Neumann said.
He is requesting a similar financing strategy for another project in his district.