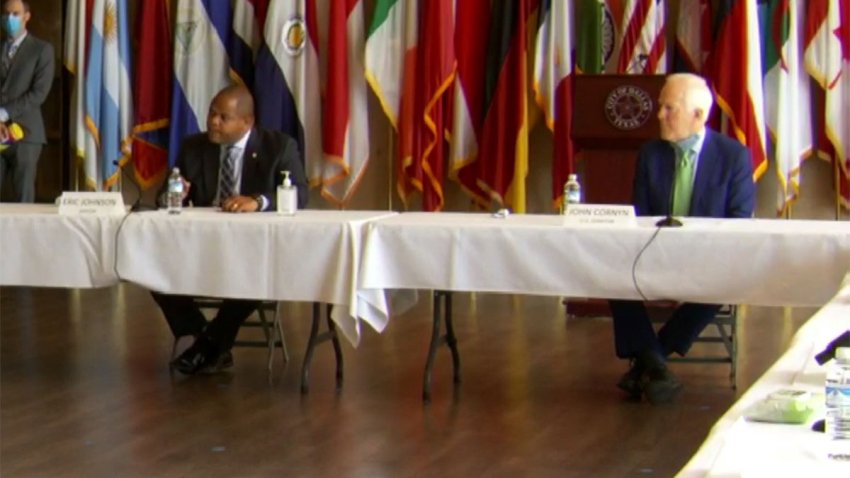 Friday, Dallas Mayor Eric Johnson and U.S. Sen. John Cornyn will host a roundtable to discuss police reform and the relationship between police and the community.
According to Cornyn's office, "Sen. Cornyn will solicit participants' feedback to help him in his role on the Senate's new criminal justice reform task force announced this week."
The task force will eventually propose federal legislation on police reform and address racial injustice in communities.
The released guest list includes:
Renee Hall, Chief of Police, Dallas Police Department
John Creuzot, District Attorney, Dallas County
Frederick Frazier, Vice President, Dallas Police Association
Adam McGough, Deputy Mayor Pro Tem & Chair, Dallas City Council Public Safety Committee
Jesuorobo Enobakhare, Chair, City of Dallas Community Police Oversight Board
Juan Olivo, Member, Community Police Oversight Board & Officer, League of United Latino-American Citizens (LULAC) Dallas Chapter
Rene Martinez, President, North Texas LULAC
Derrick Battie, Member, Mayor's Task Force on Safe Communities & Community Liaison, South Oak Cliff High School
Bro. Sammie Berry, Pastor, Dallas West Church of Christ