One month ago the Dallas-Fort Worth Metroplex was shaken by the loss of five police officers to a senseless act of violence.
The easy route, in the aftermath of such a tragedy, would be to quit; go home, hide, and solicit pity. Citizens could easily have looked at that event and become cautious and reserved.
Adversity can irreparably damage people, even communities, but not North Texas. Every day since July 7 -- a night most are still trying to purge from their memories – our residents have reaffirmed just how resilient our community is.
In tribute to those fallen officers, these residents, and the resolve of our nation as a whole, this article hopes to highlight just some of the great things that have been produced from DFW and its citizens. Every act is just another reminder of just how strong Dallas is.
Young and old, members of the community sought to raise money for the Dallas Police Department, the fallen officers, and their families. Pre-teens Landry Nelon and Lauren Roach raised tens-of-thousands of dollars with a lemonade stand.
In just two days the funds they collected were phenomenal. It was one of the many donations made to the Dallas Police Department, but the inter-community support it represented meant far more than the dollar amount.
Local
The latest news from around North Texas.
Not only did community members show their support through words, they also wore their support. Multiple organizations worked together to create "Dallas Strong" T-shirts, supporting the boys in blue with all proceeds benefited the Dallas Police Department and DART officers. Along with shirts, there were hats, workout gear and more, all displaying messages of support and solidarity.
The support proliferated outside of Dallas, though. In Grapevine, one of our many strong suburban cities, black and blue ribbons were tied around poles and trees throughout downtown.
Volunteers spent days walking through downtown leaving ribbons wherever they could and cooking baked goods for their own local officers; yet another example of the multitude of acts signifying the solidarity between the police and the communities.
A more active way residents expressed support for Dallas police was in the form of a 5K and 1K "Run for the Blue." The run/walk supported all of the officers and their families and showed unity in a unique and fun way. The event took place at Trinity Groves and many DFW residents ran in support of those who lost their lives.
Another heartwarming day of support took place on the Friday morning following the tragedy, at Dallas City Hall. The building was transformed into a blood drive to support the many officers injured and killed. Police said it was comforting to see how much residents really cared, especially in the face of chaos and sadness.
Baylor Medical, which already does more than its fair share for those in-need, went the extra mile after misfortune hit so close to home. The hospital offered food and a place to rest to the fellow officers and families of those affected.
As we all witnessed and grieved, everyone can appreciate just how much this meant to the community. This is a prime example of the unwavering dedication to serve from those who spend most of their time behind the scenes.
The support for Dallas was not limited to just humans either. Lutheran Church Charities hired "Comfort K-9s" (therapy dogs) to offer their unconditional love to the first-responders, nurses, and doctors who gave aid to the injured.
Their service, which often goes under-appreciated, is essential to a great community. They never ask for recognition and care for us, regardless of background, when we cannot do it on our own. Man's best friend expressed gratitude to them better than any person or story ever could.
The true volume and impact of the calamity was most visible as thousands of citizens, from near and far, filled up the Thanks-Giving Square for a prayer vigil. Not only the DFW community expressed grief and mourning, but the rest of the country felt the blow as well and joined in to display their support.
As broad as the event was, it was also extremely personal. A man from Rhome, Texas took no short cuts in expressing his gratitude for the officers. Skilled welder Kalyn Doyle built crosses for all five fallen officers.
The incident hit home for Kalyn because he has three brothers-in-law in law enforcement. He made the crosses of steel because his bonds with them lasts forever, and so shall these crosses.
Those crosses contributed to perhaps the most visually stunning display of unity: the massive, ever-growing memorial in front of the Dallas Police Headquarters.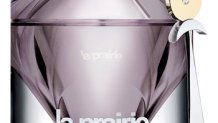 The two Dallas police cars parked in front of the headquarters became almost unrecognizable after thousands of residents venture to the area; their arms filled with flowers, balloons, drawings and stuffed animals to express their support in whatever way felt right.
In the day, the memorial was a vibrant, silent display of beauty, boasting colors in the midst of an otherwise dark and tragic time. At night, the memorial would light up the headquarters, as dozens of candles would illuminate in a quiet display of love. The items in the memorial have been preserved in the Dallas Public Library's History and Archives Collection, forever immortalizing these times of grief.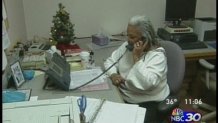 If these singular events or the cumulative effect of this article did not say it enough, we will say it explicitly: No person is more powerful than this community. At a time when many feel this country is more divided than it has been in several decades, Dallas-Fort Worth showed just how unified we really are. We do have issues that we need to address, but we will overcome them.
The strength of our sum is greater than that of our shortcomings. While no singular event alone can cure our ailments, if everyone continues the commitment to excellence that this area has shown over the past month, then the limits of our accomplishments are immeasurable.
No one person can solve our problems, but together we are unstoppable. Dallas is strong, that is unquestionable.
For tributes from 2017, check out our follow-up coverage here.