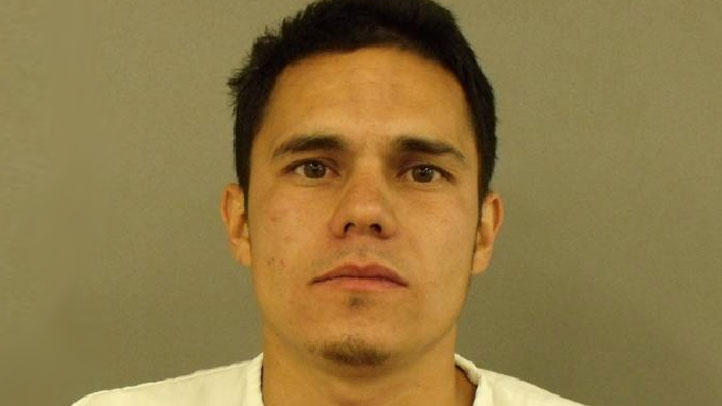 A North Texas man allegedly sent the mother of his children a mobile phone photo that appears to show their infant son dead before the baby and his toddler brother were found dead.
Gabriel Armandariz, 28, is charged with two counts of capital murder in the deaths of his 2-year-old and 6-month old sons, Graham police said.
The boss and a co-worker of the children's mother said Armandariz sent her a cellphone photo that appears to show their infant son dead before the bodies were found.
They also said they saw another photo showing the Armandariz and the children alive with the message, "We love u goodbye."
Armandariz also allegedly posted a photo of his sons on Facebook with the caption "love forever."
Family members concerned about the children's welfare called Graham police at about 6:30 p.m. Wednesday. Officers quickly responded to the 300 block of Third Street in Graham.
"Upon arrival, officers received information from the family that there were legitimate concerns for the safety of the children," Police Chief Tony Widner said in a news release.
Graham officers, the Texas Rangers, the Texas Game Warden and Young County Sheriff's Office searched the area for 10 hours before discovering the boys' bodies early Thursday.
Local
The latest news from around North Texas.
Armandariz is jailed in Young County on $1.5 million bail.
The Graham Police Department did not release any other details Thursday in the investigation, which is ongoing.
Douglas Ames, who works with the children's mother in West Texas, said they weren't sure the disturbing photo was real but called police.
The children were remembered at a vigil Thursday in Graham.
People left stuff toys Thursday at a makeshift memorial in front of the house Armandariz had recently rented.
"I have no idea -- I mean, I don't know how anyone could hurt an innocent children like that," one woman said. "My heart just goes out to the other family members."
"No parent who loved their children would do this," another woman said.
NBC DFW's Scott Gordon contributed to this report.
Copyright AP - Associated Press