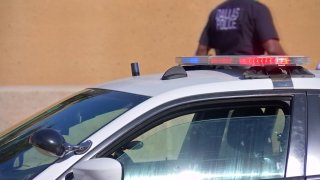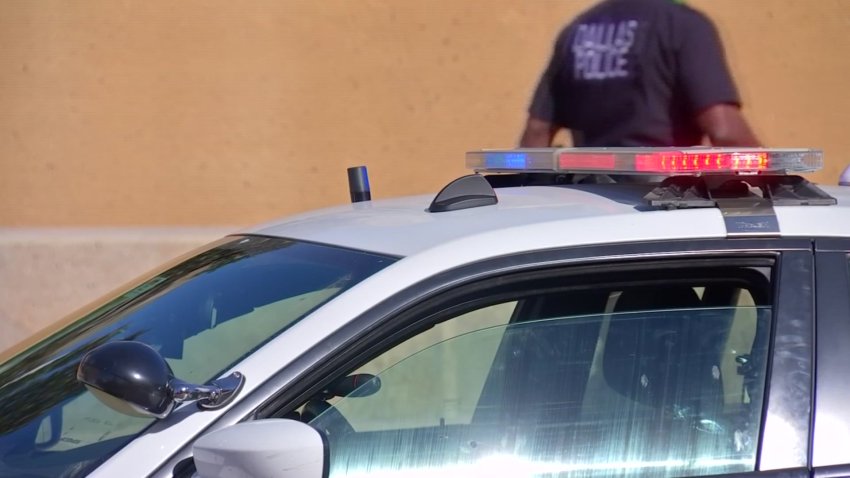 The city of Dallas has lifted a curfew that was first enacted Sunday following two nights of protests, officials announced Saturday.
City Manager T.C. Broadnax signed an order lifting the curfew after consultation with Dallas police Chief U. Renee Hall and the Dallas City Council.
"We've seen many moving and peaceful protests over the last few days, some of which I joined," Broadnax said in a written statement. "We heard feedback from residents ready to open and conduct business in central Dallas and we agree it's time. The city of Dallas and the Dallas Police Department continue to respect and protect the rights of peaceful demonstrators. We must also remember we are still in the midst of the COVID-19 pandemic and Dallas residents are safest at home."
Hall gave no end date when first announcing the curfew six days ago. The orders to implement it followed state of disaster declarations by Dallas Mayor Eric Johnson and Texas Gov. Greg Abbott.
It encompassed Deep Ellum, the Farmer's Market, the Cedars, Central Business District, downtown, the West End, Victory Park and Uptown — areas that Hall said were being targeted by vandals and looters.
Protests have continued in Dallas and several other North Texas cities, at times drawing crowds of hundreds who have marched through the streets in the aftermath of the death of George Floyd in Minnesota.
The protests have remained peaceful in recent days with some officers showing solidarity with marches.
Local
The latest news from around North Texas.
Floyd, a black man, died on Memorial Day after a white Minneapolis police officer kept his knee on Floyd's neck for close to 9 minutes. Derek Chauvin has been charged with second-degree murder.
Dallas police made 76 arrests on Sunday after the curfew went into effect at 7 p.m. and had dozens more in custody awaiting charges.
The Dallas Police Department was criticized for how it handled a protest Monday night as the curfew went into effect. The march began outside the curfew boundaries and headed toward the Margaret Hunt Hill Bridge.
Once on the bridge, protesters were met by a line of police who prevented them from going forward. Another line of officers formed behind the group. At one point, officers began shooting what was thought to be rubber bullets at the group.
Close to 600 protesters were detained and taken back to Frank Crowley Courthouse, where Dallas County Judge Clay Jenkins said they were allowed to leave.
On Thursday, Hall said charges would not be filed against the protesters detained on the bridge, but defended her handling of the situation and said protesters created a hazardous situation.
Among their concerns, protesters have called for police reform and an end to police brutality.
On Friday, Broadnax released his "One Dallas: R.E.A.L. Change" plan, a four-page memo to the mayor and city council dated Thursday that outlined 11 points for police reform. The letters stand for Responsible, Equitable, Accountable and Legitimate.
Hall implemented the first of the 11 items, a "duty to intervene policy," on Thursday. The policy requires officers take action if they witness another officer misusing force.
Three other officers were present when Chauvin had his knee to Floyd's neck. J. Alexander Kueng, Tou Thao and Thomas Lane were charged Wednesday with aiding and abetting murder, as well as aiding and abetting manslaughter, NBC News reported.
Attorneys for Kueng and Lane have said the men tried to express concern while Floyd was being detained.
A protest is scheduled for Saturday afternoon in downtown Dallas.