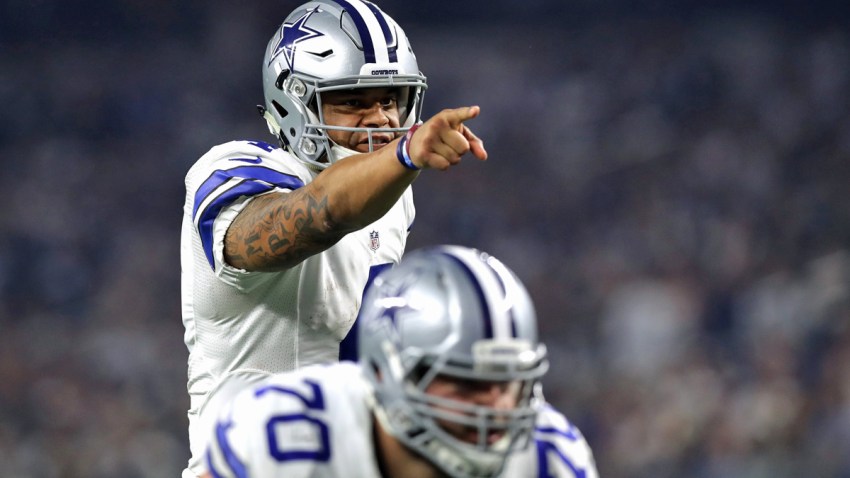 The Dallas Cowboys released the game times for their 2017 preseason schedule Thursday.
The preseason kicks off with the Hall of Fame Game in Canton on Aug. 3 and ends Aug. 31 in Houston.
Thurs., Aug. 3 vs. Arizona Cardinals (Canton) 7 p.m.
Sat., Aug. 12 at Los Angeles Rams 8 p.m.
Sat., Aug. 19 vs. Indianapolis Colts 6 p.m.
Sat., Aug. 26 vs. Oakland Raiders 7 p.m.
Thurs., Aug. 31 at Houston Texans 7 p.m.
Dak Prescott and the Cowboys open the regular season Sept. 10 on Sunday Night Football with a conference game against the New York Giants.