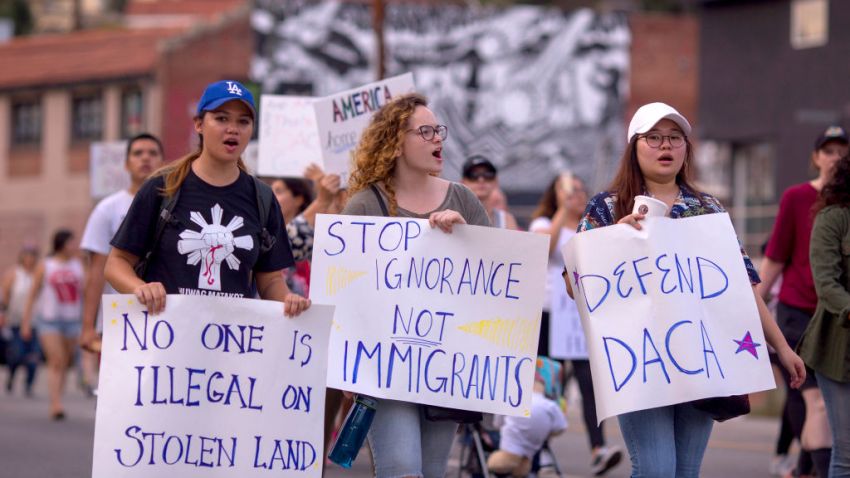 Jason Witten, like every other offensive player, doesn't have an explanation for why their best game occurred Sunday against San Francisco.
All Witten knows is that it's the first time all season the Cowboys' offense resembled the unit that dominated the NFL in 2016. Understand, the Cowboys have had some good drives and quarters and halves, but they hadn't turned in a complete performance from start to finish.
Now, they have.
Local
The latest news from around North Texas.
"We had it all working he said," Witten said. "We ran it inside and out and that set up the stuff we did in the passing game. It felt good."
And it looked good.
Yes, the Cowboys scored 30 points and gained 440 yards against the Los Angeles Rams but they struggled in the third quarter when the Rams took over the game.
Against Green Bay, they scored 31 points and gained 408 yards but ran only six plays in the third quarter.
The Cowboys didn't have a lull against San Francisco. Ezekiel Elliott wouldn't let them.
He finished with 26 carries for a season-high 147 yards. He had runs of 10, 13, 14, 15 and 25 yards.
More important, he had 15 for 89 yards in the first half. The running game created passing lanes as the safeties came crashing down to stop Elliott.
"That's what our offense should look like," Elliott said.
It all starts with the running game. In the last three games, the Cowboys have gained 189 yards against the Rams, 163 yards against the Packers and 236 yards against San Francisco.
Now, the Cowboys rank second in the NFL in rushing at 147.5 and yards per carry at 5.03. They rank fourth in the NFL in runs of 10 yards or more with 25 and runs of 20 yards or more with seven.
And they're gaining 5.38 on first down, which means the Cowboys have their entire playbook open to them on second and third down.
"We are definitely going the direction we want to go. We are playing up to our standards and expectations of the way we expect to move the ball, the way we expect to get points," Dak Prescott said. "And it's been going well.
"It's hard to say there is one thing that has changed. If anything, we have continued to keep faith and keep confidence in ourselves and continue with the same game plan we have been doing early in the season. ...We are getting into a groove."
The Cowboys will need their offense playing at a high level as they move through a challenging part of their schedule against Washington, Kansas City, Atlanta and Philadelphia.
Each of those teams have good offenses, and it's unrealistic to expect the Cowboys' defense to shut them down.
So the red zone offense needs to keep functioning at the high level it has been operating the past few weeks.
Dallas has scored on 14 of 17 red-zone possessions, including 11 straight directed by Prescott. Backup quarterback Cooper Rush guided two failed red-zone drives in the fourth quarter against San Francisco.
We shouldn't be surprised at the Cowboys' success — not if you consider their options.
They can run the ball with Elliott, throw underneath to Witten and Cole Beasley or attack with back-shoulder fades with Dez Bryant.
Then there's the read option with Elliott and Prescott. It makes for some long nights for opposing defensive coordinators, who must figure out how to stop it all.
"We can run, we can pass, we got the zone read, we got the RPOs (run/pass options)," Elliott said. "You take away the run, we'll go with the pass. If you take away the back and the quarterback will take it. We're so diverse down there we can do a lot of things."
Right now, all of them are working.