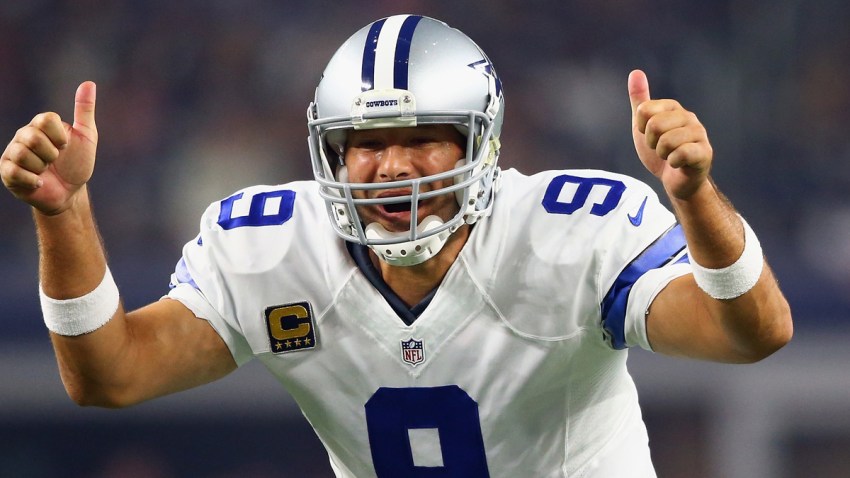 10. From the injuries to the turnovers to the referee calls to the bizarre coaching decisions, this felt like a 5th pre-season game. A thrilling, jubilant one.
9. For one game at least, Dez Bryant deteriorated into the ex-factor. He caught only five balls for 48 yards, had a key drop that cost the Cowboys four points and missed chunks of time with first dehydration and then a broken bone in his foot. Explain to me how an elite athlete suffers dehydration in the first quarter of a football game? Played indoors, no less.
8. Cowboys are now 6-1 in their last seven against the Giants. None, of course, more scintillating than this one.
Local
The latest news from around North Texas.
7. Celebs LeBron James, Jay-Z, Beyonce, Tiger Woods and Jordan Spieth picked a good game to attend. Even for performers familiar with dramatic finales, this one had to have their blood pumping. Tweeted Cowboys' fan LeBron, "Just like we drew it up!"
6. Romo to Witten for two touchdowns in the final 5 minutes. Please enjoy these two while you can, because we'll miss them when they're gone.
5. The Cowboys won, but they also lost. Dez out 4-6 weeks with a broken bone in his foot and rookie defensive end Randy Gregory with a high ankle sprain that will cost him some time. 1-0 is nice, but it comes with an asterisk.
4. This was vintage Romo. The last drive featured accurate throws, an unconventional flip to Lance Dunbar and – on the winner to Witten – a bouncing snap he had to corral before throwing a pressurized strike.
3. Both teams committed inexplicable mistakes, but the one that made the Cowboys' improbable rally possible was a ridiculous decision by Giants' head coach Tom Coughlin. Faced with a 3rd-and-goal at Dallas' 1 with 1:43 remaining and the Cowboys having no timeouts, New York called a pass to increase their 23-20 lead. But with no open receiver, Eli Manning threw an incompletion out the back of the end zone instead of falling down. The clock stopped, giving the Cowboys an extra 40 seconds. Pretty precious, considering they scored the game-winner with less than 10 seconds remaining.
2. In the end, Tom Coughlin's brain fart was even bigger than Jeremy Mincey's.
1. It took numerous detours to get there, but that weird, winding road was worth traveling. Romo's touchdown to Witten with 7 seconds is the latest game-winning scoring pass in franchise history. Somewhere, even Roger Staubach was impressed with that comeback.
A native Texan who was born in Duncanville and graduated from UT-Arlington, Richie Whitt has been a mainstay in the Metroplex media since 1986. He's held prominent roles on all media platforms including newspaper (Fort Worth Star-Telegram, Dallas Observer), radio (105.3 The Fan) and TV (co-host on TXA 21 and numerous guest appearances, including NBC 5). He lives in McKinney with his wife, Sybil, and two very spoiled dogs.
Copyright FREEL - NBC Local Media