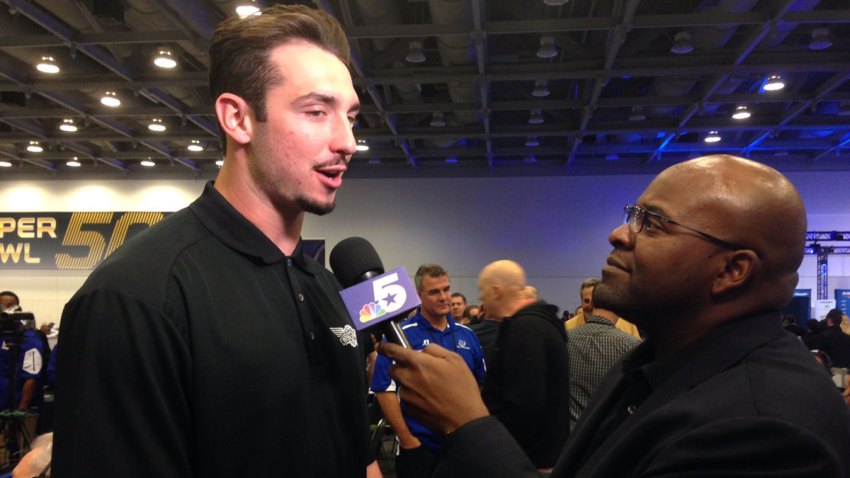 The Cowboys hold the fourth pick in the draft and Paxton Lynch should be on their radar.
I caught up with the junior quarterback in San Francisco at Radio Row and asked him to name a current NFL quarterback that plays the game they way he does.
"I think that I'm close to Cam Newton in my opinion. Being big and athletic, those kinda quarterbacks. He's kinda one-of-a-kind, that's how I see myself as well -- 6 foot 7, almost 250 (pounds), but I can run around and throw also," Lynch said.
Local
The latest news from around North Texas.
Most of the media compares Lynch to Pittsburgh's "Big Ben" Roethisberger, but he prefers to be compared to Newton.

His mother, Stacie, went to Texas Tech and gave birth to her son in San Antonio. She told me Newton is a player her son looks up to.
He is being represented by Leigh Steinberg, the agent who became a pop culture star when the Hollywood hit movie "Jerry Maguire" was made based off his life as a super agent representing some of the biggest sports stars in the world.

Steinberg's last quarterback client taken in the first round was Big Ben in the 2004 NFL Draft. The last quarterback Jerry Jones drafted was Troy Aikman in 1989 and his agent was -- Leigh Steinberg.

Lynch threw for 28 touchdowns last season as the Tigers went 9-4. He threw only four interceptions and surprisingly had just two rushing touchdowns. In 2014 Lynch ran for 13 scores.

He has some of the biggest hands you'll ever see for a QB and he will run and throw at the NFL Scouting Combine later this month.