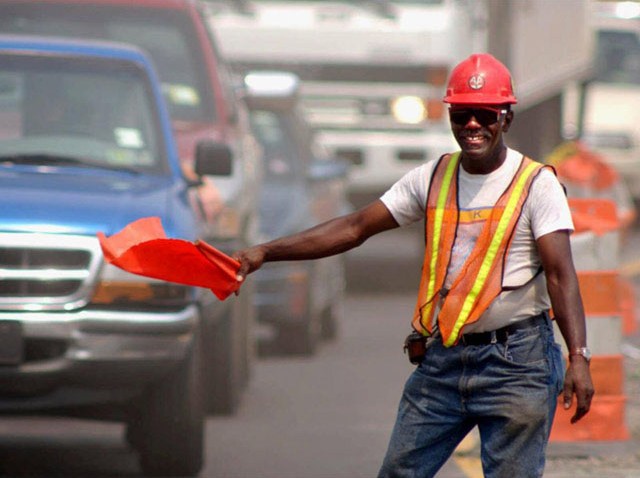 TxDOT is testing out a new way to make dangerous construction zones safer for workers and drivers.
The latest numbers, from 2008, show 720 construction workers were killed nationwide by cars crashing into them; 134 of those deaths were in Texas.
Road construction is dangerous work, especially on an interstate with cars whizzing by. Workers with the Texas Department of Transportation say they see drivers losing control in construction zones every week.
Local
The latest news from around North Texas.
"For some reason, people just don't pay attention to them," said Ed Bodiford, safety coordinator for the Fort Worth district.
"I've run and had to get out of the way," said John Purpura, special maintenance supervisor. But, he won't have to if TxDOT buys a mobile barrier trailer that workers tested Saturday on Interstate 30 near Interstate 35W in Fort Worth.
The steel barrier is meant to protect workers from cars that veer toward them.
"The crash tests are remarkable," Bodiford said.
When a pickup truck going 60 mph hits the mobile barrier, the damage is not nearly as crippling as hitting concrete. And there's no damage to the barrier, the Southwest Research Institute found.
"We used to only have cones and barrels out here. It [cars] would hit those and hit us. So with something like this, it [the mobile barrier] would cover us," Purpura said.
"We're seeing an increase in productivity because work zones don't have to be put up and pulled down, and if they're doing a mobile work zone, this can completely go right down the road," Bodiford said.
The North Texas Tollway Authority has two mobile barriers. Each one costs about a quarter of a million dollars. It comes with a digital message board and speed radar.
Whether Texas has enough money to buy the mobile barriers, "we're going to look and see," Bodiford said.
For more information, see the Mobile Barriers company Web site.