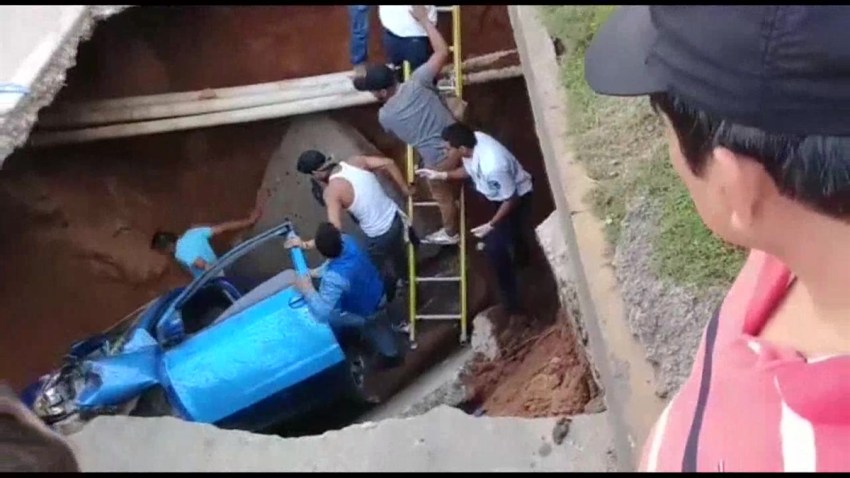 Police reports show a significant increase in crashes since the DFW Connector construction project began in 2010.
Grapevine police records show that the number of crashes reported jumped 53 percent in 10 months of construction in 2010 compared with the same 10-month period in 2009.
The massive highway project spans eight miles of freeway and frontage roads in the state highways 114 and 121 corridor in Grapevine. The roadway is eight miles of construction barrels, temporary traffic lanes, piles of dirt and demolished bridges.
Local
The latest news from around North Texas.
A.C. Jensen, who works nearby, describes it as a "war zone."
"There are a lot of times, you'll be going down a street, you know, that you've been going down over and over every day, and now it's just totally changed," Jensen said.
That constant change could be catching some drivers off guard.
There were 619 crashes from March to December of 2009, and 947 crashes from March to December 2010.
A closer look at the crash reports shows that many of them were rear-end collisions, with drivers following too closely and not leaving enough space between themselves and the car in front of them.
In many cases, officers noted that "driver inattention" played a role.
Police say the danger of distracted driving grows in construction area where lanes can shift suddenly and traffic can slow down quickly.
The company in charge of the project, Northgate Constructors, argues that the crash numbers may be misleading.
It said workers in the construction zone have been instructed to report every crash in the area. The company said that means more crashes are being called into police, skewing the numbers.
"They've been trained to report any accident they see within our project limits, no matter how small," Northgate spokeswoman Kristen Schropp said.
The project managers and police agree that crashes would decrease if drivers would slow down, back off and pay attention.
"The lanes are a bit narrower. It's different routes than people are used to. People aren't paying as much attention as they should be out there," said Grapevine police Lt. Todd Dearing.