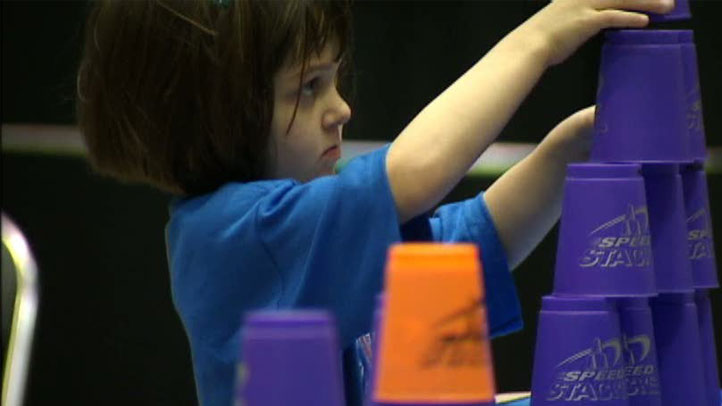 Prepare for a little sensory overload as you watch the accompanying video.
Local
The latest news from around North Texas.
The sequences show kids and adults competing for the Super Stack 2011 championships, sanctioned by the World Sport Stacking Association, and surprisingly, there is such a thing.
The video might look like it was recorded in fast-motion, but it's just another day at the stacking table for the competitors, the fastest of whom logged times of 1.68 seconds in the 3-3-3 singles match — stack-off? cup meet? whatever they call it, and whatever a "3-3-3" is — and 7.41 in doubles.
The international championships took place this past weekend in Garland, and, according to the WSSA, included participants ranging in age from 4-65. Lest you scoff at the physical dexterity involved and doubt its status as a sport, heed the words of organizers and, uh, players? Stackers? Cuppers?
"Oh yes, this is a sport. We call it a track meet for your hands," said Bob Fox, executive director of the World Sports Stacking Association. "It's got all the elements of any other sport, complicated video review, rules, officials, and strategies. It's a skill just like dribbling a basketball or hitting a baseball."
"Yeah, it's considered a sport. Some people think it's lame that it's considered a sport because it's just stacking cups, but it is a lot of fun and it's good exercise -- hand-eye coordination," competitor Joel Myers, from Minnesota, said.
So there you go. Just forget the international championships for such a prestigious [cough] sport took place in that world-class city we know as Garland.
---
Bruce Felps owns and operates East Dallas Times, an online community news outlet serving the White Rock Lake area. He can drain cups almost as fast.

Copyright FREEL - NBC Local Media