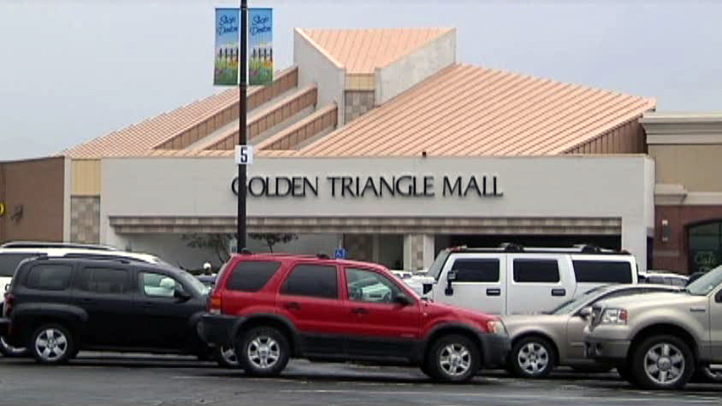 Two Dallas-based companies that are considering purchasing and renovating a Denton mall are asking the city for help.
The MGHerring Group and Cencor Realty Services want to purchase and revitalize the Golden Triangle Mall to prevent it from becoming a dead property.
"It is right on I-35E as you enter the city. A lot of times, it might be the first impression that people get of Denton," said Linda Ratliff, the city's director of economic development.
Local
The latest news from around North Texas.
The Dallas-based companies appeared before the Denton City Council on Tuesday. They are considering a purchase and major renovation of the mall, whose value has dropped nearly $14 million dollars in just five years.
The mall was foreclosed on last summer and is now owned by JP Morgan Chase. Cencor, a retail property management firm, manages the property, and its sister company, The Weitzman Group, handles the leasing.
MGHerring and Cencor proposed a public-private partnership with the city to fund the project.
Ratliff said no agreement has been reached but said a revival would boost the local economy. A renovation would boost sales and property tax revenue as well as increase the value of the mall, she said.
Shoppers and store owners say the Golden Triangle Mall is in need of a pick-me-up.
"It's been kind of sad in a lot of ways," said Tonya Adam, the owner of When Pigs Fly - A Curious Little Shop. "The mall has been sitting here, begging, waiting. It's almost like the little kid in the corner going, 'Hey, I'm here. I'm not going anywhere. Can I come out of time-out now?'"
"It's a good mall to walk around in, but there is not a lot of selection," shopper Donnie Parenzan said.