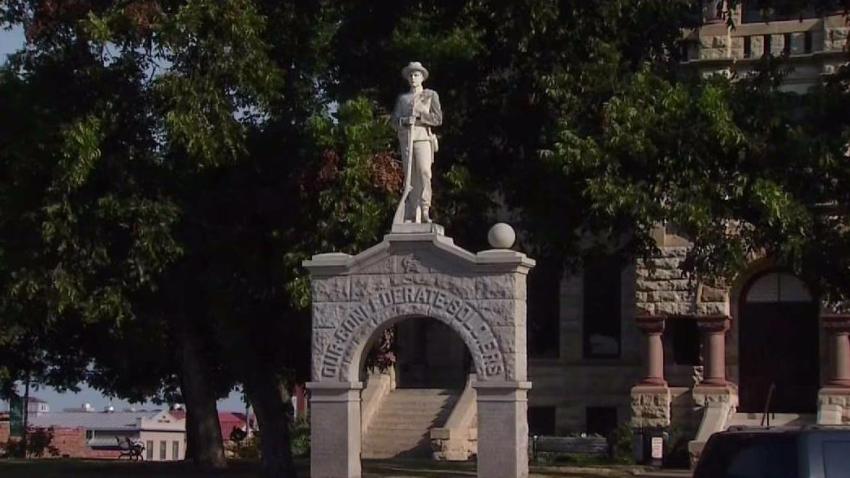 A committee appointed to help decide the future of Denton's Confederate memorial held its first meeting Friday.
Denton County Commissioners filled the final slots on the 10-person committee this week, following months of calls by some in the community to remove the monument – and pleas from other residents to keep it.
"There's been a groundswell of interest and feeling," said John Baines, who was appointed chair of the Confederate monument committee.
Local
The latest news from around North Texas.
For several months, calls have grown from people who demand that the stature – which has stood in Denton's square for 99 years – to be removed. For Denton resident Willie Hudspeth, he never thought the day would come where county commissioners would address the issue.
"Never," said Hudspeth, who's been waging a largely one-man battle to remove the statue for nearly 19 years. "Never did I think we'd get to this point right here."
The committee has yet to set a timetable for its work. Committee members promise an expeditious, appropriate and fair solution to the Confederate monument controversy.
"I think there's interest in addressing it," said Ronni Sade, committee vice chair. "And there are feelings all across the board."
Potential solutions offered by committee members include removing the statue, doing nothing with it or making modifications, which could include a comprehensive history of race issues and other historic moments in Denton's past.
Any recommendation would need the approval of the Denton County Commissioners Court. Any changes to the monument itself – which is part of the state historic registry – would also need the approval of the Texas Historical Commission.