A father dressed as Santa Claus arrived at his family's Christmas party with two guns, executed his entire family and then killed himself -- and planned the entire thing, police said Tuesday.
Grapevine police said they believe a Christmas Day massacre that left seven people dead still surrounded by presents and wrapping paper was premeditated, Sgt. Robert Eberling said.
Late Tuesday afternoon, Grapevine police officially released the name of the gunman and his victims.
Local
The latest news from around North Texas.
Police confirm what family friends said Monday, that Azizolah "Bob" Yazdanpanah, 56, fired the fatal shots in the murder-suicide.
Grapevine police identified the victims as his wife, Fatemah "Nasrin" Rahmati, 55; their daughter, Nargis "Nona" Yazdanpanah, 19; and their son, Ali Yazdanpanah, 14. Nasrin's sister, Zohreh Rahmati, 58; her husband, Mohamad Hossein Zarei, 59; and their daughter, Sahra Fatemah Zarei, 22; were also killed, police confirmed.
Police received a 911 call from an apartment in the 2500 block of Hall Johnson Road on Christmas morning. When officers arrived, they found the door locked from the inside.
Investigators recovered two weapons on the scene -- a Smith and Wesson 915 model 9 mm pistol with a 15-round magazine and a Glock 23 .40-caliber pistol with a 10-round clip, Eberling said.
Both guns were used in the murder-suicide, but Eberling would not say how many shots were fired, only saying bullets were still in both guns.
Last year, a bank foreclosed on Bob Yazdanpanah's house, and he separated from his wife in the March.
Police had previously said a text message prior to the shooting indicated Bob Yazdanpanah was probably invited to the party, but police on Tuesday afternoon changed their story.
Police now say Bob Yazdanpanah apparently was not invited.
At 11:16 a.m., Sahra Zarei sent a text message to her boyfriend that Bob Yazdanpanah was at the party and dressed as Santa. Lt. Todd Dearing said it was a sarcastic message to the effect of, "Isn't that great?"
Family friends had told NBC 5 his visit was likely unexpected.
Eighteen minutes later, someone placed a call to 911 from a landline inside the apartment. Police said the operator did not hear anyone, but investigators now can make out a muffled cry for help in the background, Eberling said.
All of the victims were found in the same room with no sign of a struggle, Eberling said. Some of the victims had defensive wounds that indicate they tried to shield themselves from the bullets, he said.
Police said late Tuesday cause of death for all of the victims was gunshot wounds, however the Tarrant County Medical Examiner's office has not ruled on the manner of death.
Bob Yazdanpanah had some prior dealings with at least two other police departments but not Grapevine police, Eberling said. He did not say what kind of dealings or when or how many incidents there were.
Investigators are still piecing together information, but Eberling said they aren't sure of a motive and may never know what led to the Christmas Day massacre.
Friends Paint Picture of Loving Family in Turmoil
Bob Yazdanpanah married Nasrin Rahmati in 1987, according to court records. Their daughter Nona graduated from Colleyville Heritage High School in May and their son, Ali, was a high school freshman.
Neighbors say the family seemed tight-knit, and Bob Yazdanpanah seemed protective of his children.
"He was pretty outgoing," said neighbor Fred Ditmars. "If you saw him, he'd say 'hi' to you and everything."
"Bob loved his kids. And I can't even fathom that that's what happened," said another neighbor, Terri Baum, whose daughter attended school with his daughter.
Nasrin Rahmati, worked the past four years doing manicures at a salon on Southlake's town square. The manager said she often talked about her family, but never in a bad way.
"It seemed like their whole existence was about family, so it's utterly shocking to me," Baum said.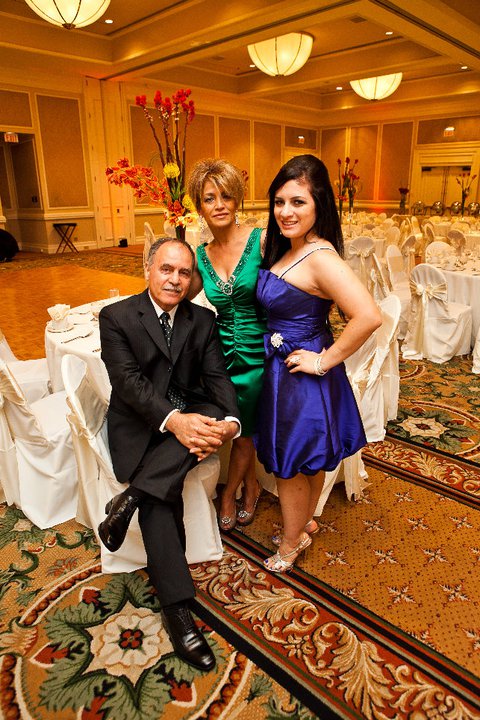 Nasrin sister Zohreh Rahmati, her husband Mohamad Hossein Zarei, and their daughter Sahra were also killed.
Sahra (pictured left in blue) was a pre-med student at the University of Texas at Arlington, and according to family friends she was a part of the Tri Delta sorority at UTA.
Police cautioned the investigation is far from over.
A Facebook page called Rest in Peace Zarei, Rahmati Yazdanpanah Family has been set up in honor of the victims.
Funeral arrangements are still pending as the families' relatives fly to North Texas from abroad and cross-country.
NBC 5's Scott Gordon, Ray Villeda and Ben Russell contributed to this report
---
Previous Coverage: