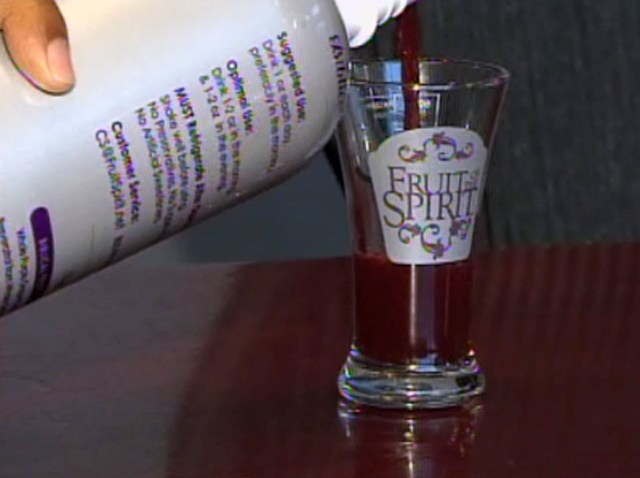 Rappers and athletes aren't the only ones peddling health drinks. A faith-based company out of Plano aims to improve your spiritual and physical fitness with the bible-based Fruit of the Spirit.
The developers of the health drink hope it will become part of the regular diet of Christians, much in the way Gatorade has for athletes.
Deanna Naylor, vice president of Fruit of the Spirit, said congregations need to be eating fruits, vegetables and exercising more.
Local
The latest news from around North Texas.
"It's a conversation we believe our churches need to be having with their members ... in their communities, health is an issue," said Naylor.
Naylor adds that when they formulated the product they wanted to include a story -- Enter Fruit of the Spirit, whose name was taken from Galatians 5:22 and contains minerals from the Dead Sea such as frankincense and myrrh.
"Most people know of frankincense and myrrh, they were carried to baby Jesus by the wise men, but they're also natural anti-inflammatories," said Naylor.
But what about the taste? When it comes to people buying it, taste may outweigh faith.
"Oh, I loved it. It was good and tasted like grape juice," said one congregant.

Another added that, "If they're talking about your spiritual health, you need to keep your body in health too."
The drink is currently available only online, though its holy creators hope it will soon be on the shelves in faith-based bookstores.
Order online at www.fruitspirit.net.