Ex-Navy SEAL Chris Kyle's widow, Taya, told mourners that her husband will always be with her in a tearful speech during his two-hour memorial at Dallas Cowboys Stadium Monday, but the most touching goodbye was silent.
Those in attendance received a program and on the back were perhaps the most poignant words offered by the Kyles' two children.
Handwritten letters from the couple's daughter and son were printed over a picture from Taya and Chris Kyle's wedding: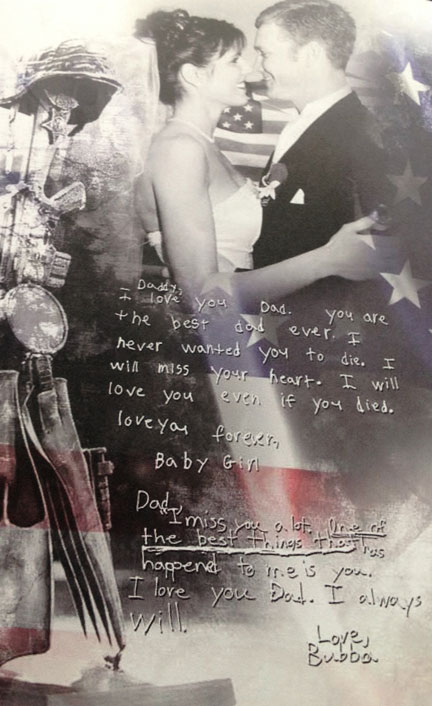 Kyle completed four tours of duty in Iraq and wrote the best-selling book "American Sniper."
Iraq War veteran Eddie Ray Routh, 25, has been charged in the Feb. 2 killings of Kyle and his friend Chad Littlefield at a North Texas gun range.
Copyright AP - Associated Press