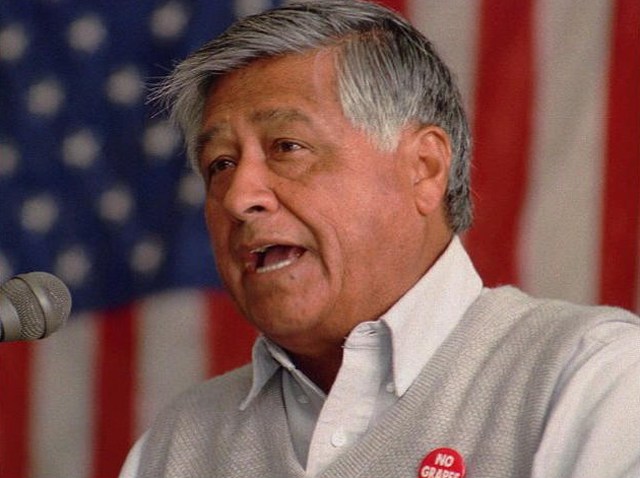 Some Dallas City Council members are suggesting that part of Central Expressway be renamed for civil rights activist Cesar Chavez.
In the past year, the council has shot down calls to name Industrial Boulevard, Ross Avenue and Young Street after Chavez. Now, three members of the Dallas City Council have recommended that the stretch of Central Expressway between Pacific and Grand avenues bear his name.
Supports said the street, which is home to the Dallas Farmers Market, is an ideal way to honor Chavez, who dedicated his life to improving working conditions for farm workers.
Local
The latest news from around North Texas.
Mario Padilla, of Dallas, said he thinks renaming Central Expressway is a good way to honor Chavez.
"The city of Dallas just needs to find a street that they don't like the name of, change it and let it be," he said.
And Paul McCarthy, also of Dallas, said it's "time to have a street named after him."
Unlike the earlier efforts to name a street after Chavez, this one could gain more traction.
In addition to Steve Salazar, Delia Jasso and Pauline Medrano, the council's three Hispanic members, Mayor Tom Leppert and Joe Alcantar, the chairman of the City Plan Commission, support the idea, according to the Dallas Morning News.
The part of Central Expressway in question runs through three City Council districts. Councilwoman Angela Hunt, who represents one of the districts, said she is open to the idea.
"Right now it's just Central Expressway -- kind of dull -- so I think anything that would reflect more of the community would be great," said Dallas resident Tim Teasdale.
But Gary Kovacs, another Dallas resident, said he doesn't think the latest proposal is a good idea.
"I think they should agree on some street; I don't know, something in the Hispanic neighborhood would be better suited for the name," he said.
Chavez died in 1993 after co-founding the National Farm Workers Association, an organization that later became the United Farm Workers of America labor union. Since 1999 in Texas, his March 31 birthday has been observed as Cesar Chavez Day.