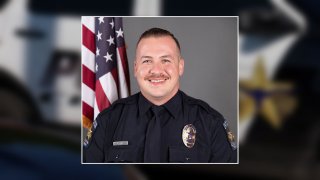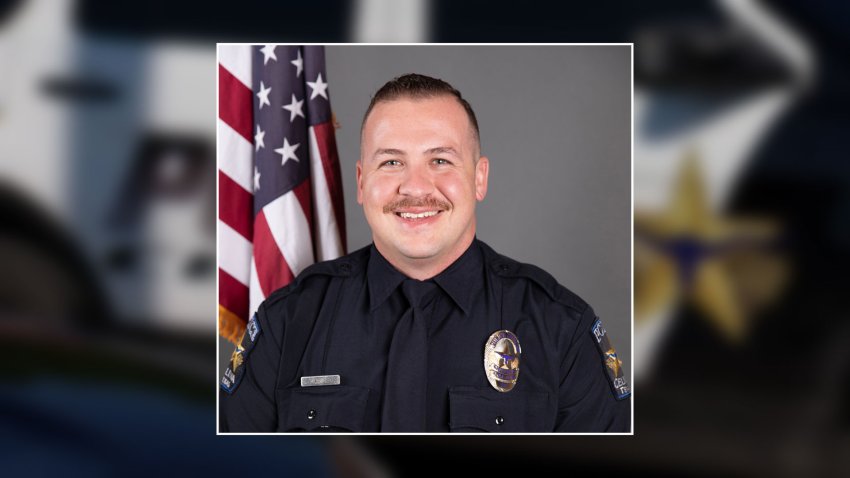 The city of Celina is mourning after an off-duty Celina Police officer and his young daughter were killed in a chain-reaction crash in Grayson County Monday afternoon, authorities say.
Celina Police Det. K.C. Robinson and his 6-year-old daughter, Brynlee, were stopped at end of a line of cars, all waiting for students to get off of a school bus, when a garbage truck reached the top of a hill and slammed into the back of Robinson's car, according to the Texas Department of Public Safety. The impact set off the chain reaction crash with the other cars.
The crash happened along Texas Highway 56 near Southmayd in Grayson County.
Several other people were hurt in the crash and taken to nearby hospitals for treatment, including Robinson's wife, who remains in the hospital.
None of the students on the school bus were injured, DPS said.
Robinson, 33, served the Celina Police Department for 3 1/2 years.
"Great guy, excellent officer, very family oriented," said Celina Police Chief Allwin Barrow about Robinson. "He was recently promoted to a detective position and he was learning that as we go and was doing an excellent job for us, he is going to be missed greatly."
Local
The latest news from around North Texas.
Barrow said Robinson and some of the other officers in the force were supposed to go on a vacation together next week.
"Every heart in this tight-knit community breaks tonight as we learn of the loss of Detective KC Robinson and his daughter, Brynlee," Celina Mayor Sean Terry said. "Detective Robinson served our city as passionately as he loved his family, and we will deeply miss his presence on our streets and in our lives."
"We are shocked and saddened to learn that Detective Robinson and his daughter have died in this tragic accident. Our hearts and prayers are with the Robinson family and our Celina police family, as this entire community grapples with this horrific news," Celina City Manager Jason Laumer said.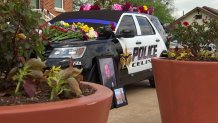 Chief Barrow and the mayor thanked the community and North Texas for the support they've received over the last day. They also thanked surrounding law enforcement agencies, like Collin County, Frisco and Prosper, for helping out with answering calls for Celina officers during this time.
"It's going to be a grieving process for a little bit because they were so close and you know having that supportive community has been overwhelming," said the mayor.
A memorial to Detective Robinson has been set up in front of the Celina City Council Chambers at 112 North Colorado Street. It is open to the public and will be there for the remainder of the week.
The city will host a Memorial Candlelight Vigil on Thursday evening, April 8, at 7:00 p.m. in front of the Celina City Council Chambers at 112 North Colorado Street. The vigil will honor the life and service of Detective Robinson, as well as his love for his family and the community.
The city said people who would like to provide financial support for the family or a memorial gift in honor of Detective Robinson can do so through the Celina Police Association. Click here for more information.