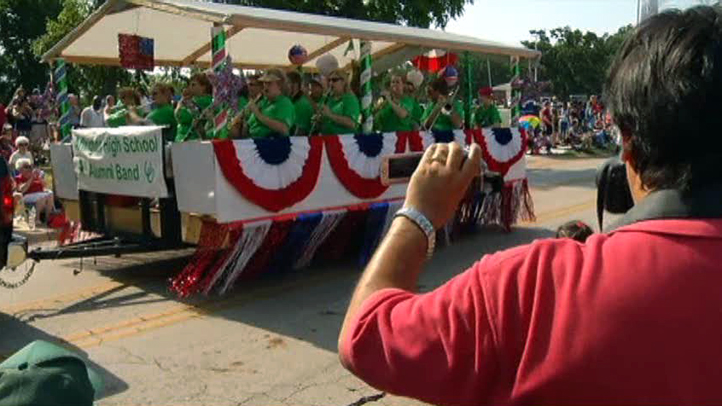 More than 50,000 people lined the streets of Arlington to get a chance to see and participate in the city's 46th annual Independence Day parade.
Everyone from clowns to hoola girls showcased their talents in the parade.
Parade watchers withstood the heat with umbrellas and water bottles in hand.
Local
The latest news from around North Texas.
Many in the crowd laughed and waved as clowns, local high school marching bands and participants dressed in costumes rode by.
Tom Borton, who came in from Cleburne to see his granddaughter in the parade, said he was just happy to get a chance to celebrate the true meaning behind the holiday.
Attendees began arriving as early as 7 a.m. to get a preview of the floats. Many said it was a great way to kick off the celebrations before hitting the grills and enjoying a July Fourth barbecue.