Zul Mirza Mohamed, a candidate in the City of Carrollton mayoral race, has been arrested and charged with 84 counts of mail ballot application fraud.
Mohamed also faces 25 counts of unlawful possession of an official mail ballot.
Officials with the Texas Attorney Generals Office and the Denton County Sheriffs office worked together to make the arrest.
The investigation claims absentee ballots were requested to be sent to a P.O. box supposedly belonging to a nursing home. However that facility never actually requested them.
"A bulk of request for absentee ballots were being sent to a P.O. box in Lewisville," Denton County Sheriff Tracy Murphree said. "And all the addresses were Carrollton addresses."
So investigators set up surveillance at the post office and say Mohamed picked up those ballots.
Mohamed is on the ballot running for mayor of Carrollton.
"We actually had an undercover police officer hand him the box in his vehicle," Murphree said. "At that point surveillance teams followed him to a residence in Carrollton."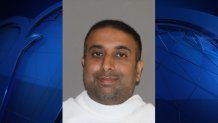 "Mail ballots are inherently insecure and vulnerable to fraud, and I am committed to safeguarding the integrity of our elections. My office is prepared to assist any Texas county in combating this form of fraud," said Paxton.
Local
The latest news from around North Texas.
"I want to commend all the investigators and agencies involved in this investigation. Voter fraud is a serious and widespread issue and cannot be tolerated. The fact an actual candidate for public office would engage in these activities is appalling. We will continue to aggressively investigate allegations of voter fraud," said Denton County Sheriff Tracy Murphree.
Officials said that at the time of his arrest, Mohamed was in the process of stuffing envelopes with additional mail ballot applications for neighboring Dallas County.
Mohamed's defense attorney Shayan Elahi said his client is innocent.
"This is all Kabuki theater for the mail in ballot of voodoo they are claiming is about to happen," Elahi said.
His attorney says no search warrant was ever produced during the arrest and that his client is the victim of political games.
"My client has been running for mayor of Carrollton and he has some enemies in that city with some connections and I think he definitely has fallen victim to some framing here and hopefully the truth will be out once we have our day in court," Elahi said.
If convicted, Mohamed faces up to 20 years in prison for the offenses.