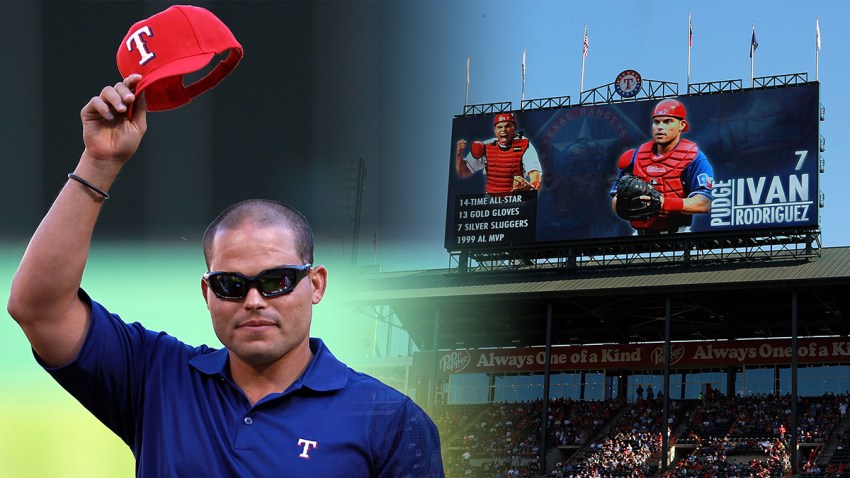 Longtime Texas Rangers catcher Ivan Rodriguez is among the 34 players who will appear on the Hall of Fame ballot in 2017.
"Pudge" Rodríguez won a record 13 Gold Glove Awards during his career with the Rangers, Marlins, Tigers, Yankees, Astros and Nationals. The 14-time All-Star also won the 1999 AL MVP and 2003 NLCS MVP.
Rodriguez and 18 other players made their debut on the Baseball Writers Association of America Hall of Fame ballot, headlined by Manny Ramirez and former Ranger Vladimir Guerrero.
Local
The latest news from around North Texas.
Fifteen players return to the ballot after missing the cut in 2016, including Texas Longhorns alum Roger Clemens, Sammy Sosa — who hit his 600th career home run as a Ranger — and Houston Astros Jeff Bagwell, Jeff Kent and Billy Wagner.
Tim Raines, Trevor Hoffman, Curt Schilling and Barry Bonds are other notable names returning to the ballot.
Any candidate that receives votes on at least 75 percent of all ballots will be inducted into the Hall of Fame July 30, 2017. The results will be announced Jan. 18.
Players remain on the ballot for at least 10 years as long as they receive votes on at least 5 percent of ballots.
Online: 2017 BBWAA Hall of Fame Ballot