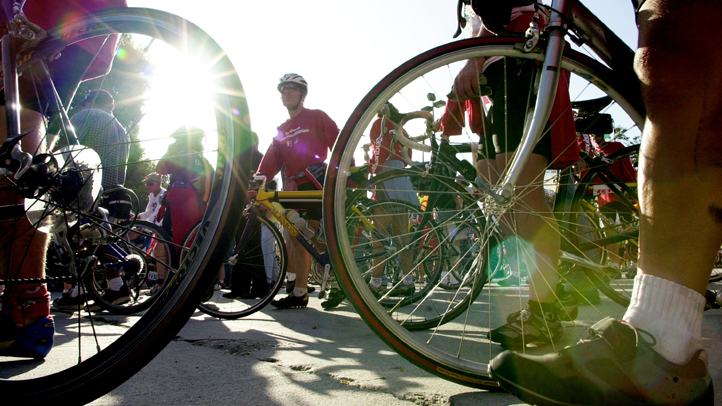 The city of Fort Worth continues to add places where people can ride their bikes.
The latest addition will have buses sharing the road with bikes along Houston and Throckmorton streets downtown. While that might not sound inviting to some, it might be one of the safest places to ride.
"Biking through downtown is really pleasant, actually," said Bryan McKendry of Trinity Bicycles. "Traffic is slow, [and] the blocks are short, so it's a piece of cake."
Local
The latest news from around North Texas.
The city said the move just makes sense both for safety and finances.
"It's actually very cost-effective," senior city planner Julie McCleeary said. "Since the lane is already there, it's just a matter of installing signs."
Some cyclists already use the lanes but now can legally do so.
McCleeary said the approval by the City Council on Tuesday morning also includes money to pay for signs to be put in. The signs will make the lanes one of the safest place to ride.
"There was a study done in Austin that says with the presence of the 'sharrow' and the signage, vehicles are much more obliging to give space than if they weren't there," McCleeary said.
The bus-bike lanes upgrades will bring the total number of on-street bike lanes to 14 miles in the downtown, Near Southside and West Seventh areas. The figure includes dedicated bike lanes and "sharrows," or "shared roads."
But the city still has a long way to go -- the Bike Fort Worth plan calls for 1,000 miles of on-street lanes.
"But it's a good start," McCleeary said.
The addition of new lanes is also starting to show up in local bicycle-related businesses, such as Trinity Bicycles on South Main Street.
"Especially regular people trying to get from one place to another, get groceries, the coffee shop -- the numbers have shot up dramatically," McKendry said.
It's exactly what the city wants to hear as the bike plan is put into place.
"It's amazing what a little bit of paint does," McCleeary said.
The bus-bike lanes concept has been successful in cities such as Philadelphia and Tucson, Ariz. Safer places to ride are a big part of the bike plan, which aims to reduce crashes by 10 percent.