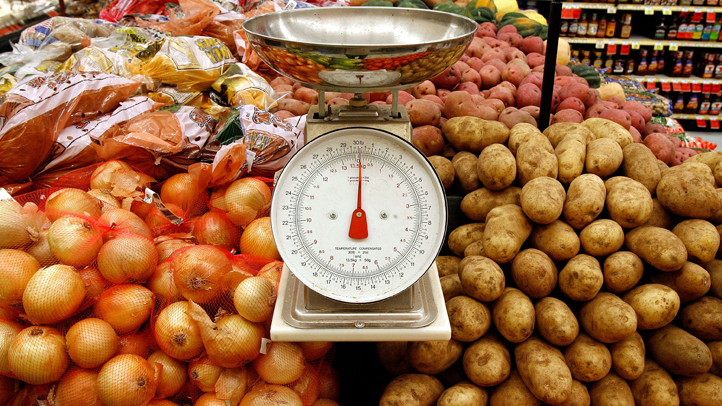 Some airlines will hit travelers with a $100 charge for bags that are too heavy, but how accurate are their scales?
During an inspection last year at Dallas/Fort Worth International Airport, inspectors found that about one in 10 scales was not measuring correctly, raising the possibility that travelers could have been overcharged.
Texas Department of Agriculture Weights and Measures inspectors checked 135 scales on a single day last fall. Thirteen scales were not working properly, and nine of them would not zero out, meaning the scale could be adding weight before a traveler even placed his or her bag on the scale.
Local
The latest news from around North Texas.
Airport spokesman David Magana said the airport's employees frequently check the scales and make repairs.
"Because they get used a lot, they're going to get pounded a lot, so we have to make sure we maintain those things," he said.
Sometimes travelers actually benefit from airport scale errors. Another recent inspection of scales American Airlines maintains at DFW Airport found one scale that measured only 6.8 pounds with a 15-pound weight on it.
But on the flip side, another American scale read 215 pounds with 200 pounds on it, according to state inspection reports.
A spokesperson for the Fort Worth-based airline said the company calibrates its DFW scales four times per year to make sure they are functioning correctly.
State inspectors find broken scales all over the Metroplex, and not just at airports.
From cashews to sliced turkey at the grocery store to a pound of coffee at Starbucks, scales determine what shoppers pay.
Yet many of customers never question if a scale is accurate as they fly through the store and head for the checkout counter.
"I don't go home and weigh my stuff when I get home, so I have no idea," said Stacey Cody while grocery shopping at an Arlington Walmart.
In the last nine or 10 months, inspectors in North Texas found 18 malfunctioning scales at Kroger stores, eight broken scales at Albertson's stores and about two dozen problem scales at Walmart locations.
But there was one bright spot in those numbers for shoppers.
Most of the time, when Walmart scales malfunctioned, the stores lost money. The same is true at Albertson's and Kroger. More than half of the time at Kroger, broken scales gave customers more than what they paid for.
"If we're going to error, we'd rather error in favor of the customer but, obviously, we want to make sure it's totally accurate," Kroger spokesman Gary Huddleston said.
Albertson's said it "strives to ensure that customers are always charged the correct weight on random weight items."
Walmart said it has a system in place that monitors scales remotely, checking them once a week, although problems still creep up.
"Like any technology or any piece of electronics, these scales have electronic components that can go off at any time," Walmart spokesman Daniel Morales said.
The state said any customer who suspects a problem scale can report it directly to the department by emailing tellTDA@texasagriculture.gov. The state sends an inspector out to look into each complaint.
"We know the economic challenges are still lingering in Texas families, so we want to make sure they get every penny they pay for," TDA spokeswoman Veronica Beyer said.
Customers can easily watch for is scales that don't zero out. Both airport and store officials say people can always ask for another read out at a second scale if they suspect a problem.