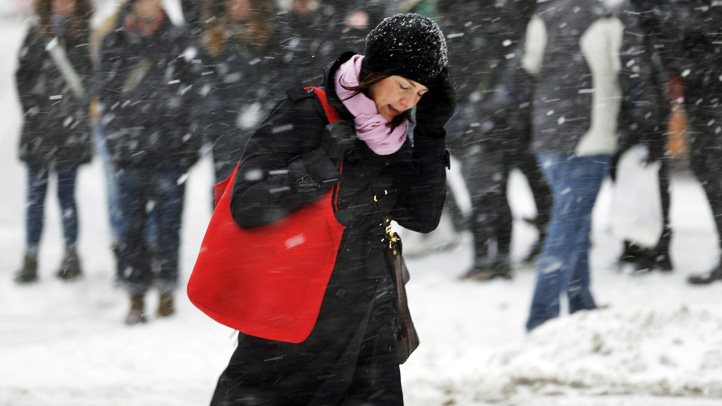 --- WHAT YOU NEED TO KNOW ---

SCHOOL CLOSINGS | LATEST FORECAST | MAPS AND RADAR | TRAFFIC CONDITIONS
---
Local
The latest news from around North Texas.
Icy roads and bitter temperatures have frozen North Texas on the first Monday of March.
Over 650 schools and businesses had closings or delays as of 6 a.m. Monday, following a wave of "thundersleet" that moved through the area Sunday afternoon.
Major school districts like Dallas, Arlington, Plano, Lewisville and others have been closed for Monday. The Fort Worth Independent School District, and many others, opted to only delay the start of classes.
LATEST School and business closings and delays can be found here.
The roads are just one freezing danger for North Texans — near record low temperatures are keeping things frosty across the Metroplex, refreezing any of the precipitation that melts away and driving up the demand for power.
ERCOT representatives warned consumers to limit their electric use on Monday morning and to not set their thermostats above 68 degrees.
"The cold weather and accompanying wind that has spread across the region today is expected to result in high electric demand for [Monday's] peak," said Dan Woodfin, ERCOT director of system operations. "Based on the level of generation supplies that we expect to be available, we are asking consumers throughout the ERCOT region to reduce their electricity use as much as possible Monday morning."
Wind chills dropped below zero overnight and blanketed the North Texas region with a wind chill advisory until 10 a.m. with temperatures between zero and minus 5.
Crews Prepared for Slick Streets
Roads had already become treacherous on Sunday afternoon, following winter precipitation and cold temperatures.
In Dallas, the Department of Street Services began a sanding operations and upgraded to Ice Force Level Two Sunday evening. The department said they will have more than 50 sand trucks and 125 employees working "due to the increased icy conditions and freezing temperatures."
Ryan Lafontaine from the Texas Department of Transportation said they are watching street conditions and have 300 sand trucks on stand by. Helpful diving precaution tips can be found on their website.
The North Texas Tollway Authority is using Melt Down 20 on bridges and overpasses where there are slick spots, according to NTTA spokesman Michael Rey. More than two dozen trucks are on standby to dispatch to problem areas and the NTTA said it is doing full treatment of the Lake Lewisville toll bridge with MD-20 as well.
The Dallas Police Department reported officers had responded to more than 100 injury wrecks and more than 70 minor wrecks. The Fort Worth Police Department said it had worked 92 crashes, but didn't offer any other specifics.
NBC 5's Elvira Sakmari, Dulce Hernandez contributed to this article.