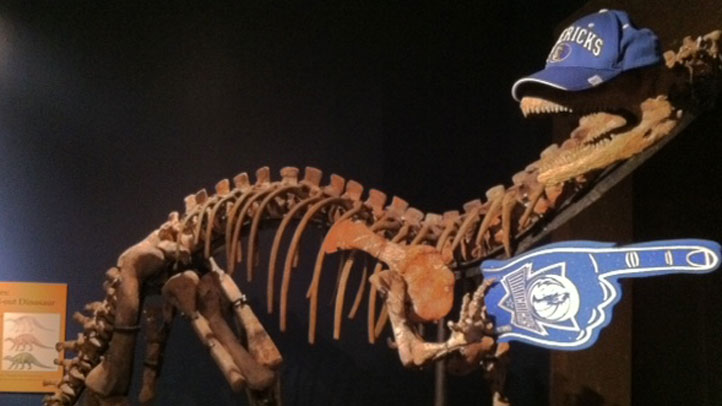 What's on tap for tonight, boys?
Local
The latest news from around North Texas.
Mavericks parade, much less the NBA Finals, is done. The Bruins skated the Stanley Cup last night. The NFL remains in lockdown … lockout, sorry. The Rangers play a day game at Yankee Stadium II.
The Museum of Nature and Science offers a way to combine a childhood fascination, dinosaurs, with an adult indulgence, beer, during its adults-only — 18 and older, please, and no, not that kind of adults-only — special exhibit tour called Beer and Bones.
The tour, led by museum paleontologists, runs after-hours from 7-10 p.m., June 16, at the museum.
The fine print: tickets cost museum members $8 in advance or $10 at the door. Non-members pay $12 in advance, $15 at the door. Those advance prices include a $2 surcharge. Plus, it's a cash bar not an open bar.
The tour includes the Chinasaurs exhibit featuring fossilized remains of dinosaurs excavated from China because there are no refrigerated or embalmed remains of dinosaurs excavated from China, ancient Chinese artifacts, a study in making fireworks, plus silk-making and calligraphy, so there's chick-stuff enough to make a date of it. Oh, and free food. And a DJ.
Dinosaurs, beer, and free munchies? Dude.
---
Bruce Felps owns and operates East Dallas Times, an online community news outlet serving the White Rock Lake area. As a kid, he liked dinosaurs. As an adult, he likes beer. He marvels at how life sometimes comes full circle.

Copyright FREEL - NBC Local Media