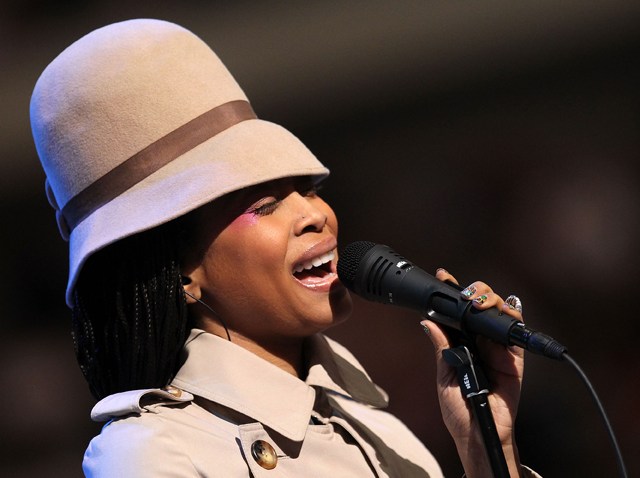 Dallas' Erykah Badu entered a not guilty plea to her charge of disorderly conduct.
Badu, 39, was handed the charge after someone complained about her stripping naked in front of Dealey Plaza. Badu, a Grammy Award-winning singer, was shooting a music video at the time for her latest single "Window Seat."
In the video, Badu slowly strips naked while walking through the plaza before lying on the pavement near the location of the gunshot that killed President John F. Kennedy.
Local
The latest news from around North Texas.
The "guerilla-style" video for the song "Window Seat" was shot in one take and without a city permit. Guerilla videos are usually shot in one take because the crews know they would face arrest or penalties if they are caught, the city said.
The aftermath of the shoot sparked outrage among some in Dallas-Fort Worth who felt the singer's stripping was disrespectful. Others saw it as an opportunity to lampoon the video.
Families can be seen in the background. Badu said on Twitter that she prayed the children who were there wouldn't be "traumatized." "After last action, we ran like hell! lol," the singer posted on Twitter. Since then, Badu has been mum on the incident.
If found guilty, Badu would face a $500 fine.
NBC DFW's Lita Beck contributed to this report.