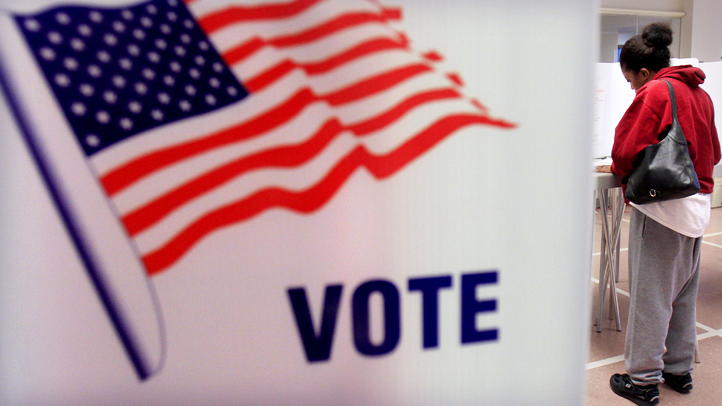 A criminal justice activist is challenging a state law that blocks felons from public office by running for a seat on Austin's City Council.
Lewis Conway Jr., 47, officially launched his campaign Tuesday to join the race against Councilwoman Ora Houston. His campaign focuses on what he calls "radical compassion," criminal justice reform and funding for community health care, schools and job training, the Austin American-Statesman reported .
Conway has a 1992 manslaughter conviction for fatally stabbing an acquaintance during a fight over stolen money. His voting rights were restored in 2013 after serving eight years in prison and 12 on parole.
Local
The latest news from around North Texas.
State law says a felon can't hold public office unless the person has been "released from the resulting disabilities." But state officials don't know what such a release looks like because no one has challenged it.
"We are not aware of a case in which an individual convicted of a felony has presented a declaration from a court saying they have been `otherwise released from the resulting disabilities.' ... So there's no concrete example we can provide," said Sam Taylor, a spokesman for the Texas secretary of state's office. "There's no clear-cut case law that defines what such a document is and isn't."
Candidates will file applications in the summer for a place on the ballot, which include affidavits showing they are eligible to run. Conway will soon head to court with a motion to release him from his "resulting disabilities," said Ricco Garcia, Conway's lawyer. Garcia said Conway will appeal if denied and file his candidacy with the understanding that his eligibility isn't settled.
"Until I file, we don't know. And until an opinion is given, we're in a holding pattern," Conway said. "There shouldn't be a question about what `disabilities' means."
Houston, the opposing candidate, said Conway has served his time and deserves a chance to run.
"It's, `When does this sentence end?"' Conway said. "It's the same issue as why I can't get housing. It's the same idea of why I can't get employment. At what point are we allowed to impact the policy?"
Copyright AP - Associated Press