Across the country the "Me Too" movement has encouraged women to speak out, and seek justice for sexual assault.
But when more than 20 women in North Texas came forward to say they, too, were molested, they were told the state of Texas had little power to punish their alleged abuser, a prominent cardiologist.
Dennis Doan was arrested in February, accused of groping a patient during an exam, after which the Texas Medical Board said "numerous" other women came forward, accusing him of "unprofessional, sexual misconduct."
Doan's medical license was temporarily suspended and he was fired from his job at the Heart Center of North Texas, which told NBC 5 Investigates in a statement that it was "deeply saddened and stunned by these allegations," and was cooperating with authorities.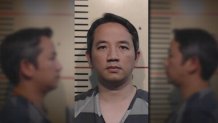 They were not the only ones who were stunned.
Lisa Mehrhoff, Parker County's victim assistance coordinator, told NBC 5 Investigates that 22 women reached out to her with their own personal stories about Doan.
Local
The latest news from around North Texas.
But most of the women declined to pursue charges after they were told their cases would be handled as a low-grade, Class C misdemeanor – like a traffic ticket – with no chance of jail time, no high fine and no record as a sexual offender.
"They're embarrassed. They're angry… I would say they feel betrayed," Mehrhoff said. "One young woman was so, so struck by what the doctor did to her, she left the state and she went to a state with tougher sexual assault laws."
"She was just broken," Mehrhoff said.
Prosecutors have filed just one charge against Doan, a higher Class A misdemeanor, with a maximum jail time of one year. They were able to enhance the charge, they said, because the woman is elderly.
Doan's lawyer, Christy Jack, said her client denies the allegations, and looks forward to his day in court, predicting he will be found innocent and "his esteemed reputation will be restored."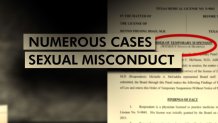 Jack said she would not allow Doan to be interviewed by NBC 5 Investigates.
Mehrhoff said at least 19 of the 22 women she's counseled have decided to end their pursuit for justice.
"They're angry. They're very angry. And understandably so," she said.
Texas remains among only a few states in the country that still don't recognize inappropriate touching, for sexual gratification, as a jailable offense, according to a study by the Texas Association Against Sexual Assault, a victims advocacy group.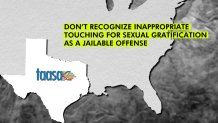 None of the women in Weatherford would talk to NBC 5 Investigates, telling Mehrhoff they were too hurt and embarrassed to go on camera.
But a woman in Austin did talk to us, saying she was groped by a stranger while on a jogging trail.
"He took his hand and he slapped it between my legs, and basically slapped my genitals," said the woman, who asked only to be referred to as "Marie," because she fears retaliation from the man who grabbed her.
"He said that I shouldn't mess with him, that he was crazy and that he was a gang member," Marie said.
She said she pointed the man out to police, filed a formal complaint and picked him out of a lineup.
But she backed away when, "they proceeded to tell me that because he touched me, and there was a piece of clothing between my legs and his hand, it was equivalent to a traffic ticket."
Marie added, "I feel like sometimes the law is not always on our side, where they don't take care of the people who are sexually assaulted, or touched indecently."
That needs to change, said State Rep. Victoria Neave (D-Mesquite).
Neave co-authored a bill during the last legislative session that would have created an "indecent assault" law, a Class A misdemeanor with a tougher penalty if convicted.
The bill made it out of a House committee with bi-partisan support, but never got a vote on the House floor before the session ended.
But that was in early 2017, before the "Me Too" movement picked up steam.
Neave is optimistic a better law will be passed during the upcoming session, saying, "I'm really hopeful …that the door will be opened to passing legislation that is stronger, and will help bring women the justice they deserve."
In Weatherford, Mehrhoff said she hoped that will happen for the women who have told her they were first hurt by a doctor, then by the State of Texas.
But if it doesn't, Marie in Austin told NBC 5 Investigates she will remain strong.
"It's made me a harder person. I don't have paranoia," she said. "What I have is strength to protect myself next time, and take care of it myself."