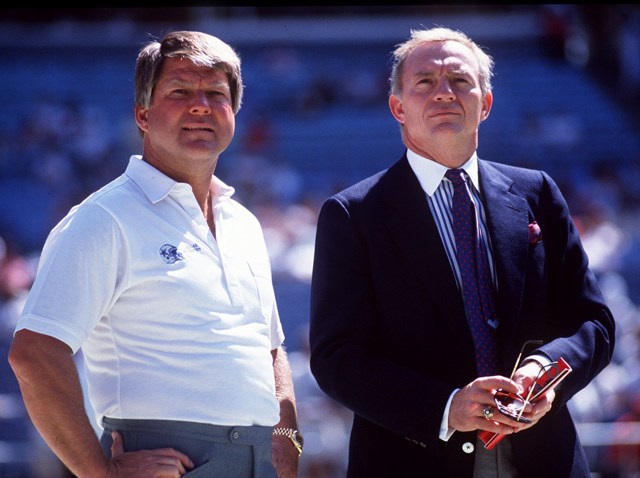 An artificial reef that conservationists hope will repopulate Matagorda Bay with oyster beds was completed over the weekend by the U.S. Army Corps of Engineers.
The 250-foot-long, 50-foot-wide structure was completed Saturday, Corps spokesman Isidro Reyna said.
"The oysters need a place to land and settle," Corps project manager Byron Williams said. "We're going to monitor the reef for five years, but this is a long-term plan that could be deemed a success in year one."
Local
The latest news from around North Texas.
The reef could cultivate as many as 60 acres of oyster beds, the Corps said. Though a fraction of the size of the natural reefs found a century ago in the bay, new oyster beds could play a dramatic role in restoring an ecosystem severely damaged by pollution, overfishing, dredging and higher salinity levels.
Army contractors used bucket tractors to move the final blocks of concrete and limestone off a barge and into the water to build the top layer of the reef. The Corps added six rows to the 26 rows already installed by the Nature Conservancy that together form an underwater Coliseum-like structure rising in a semicircle from the seabed.
The rows sit on the backbone of what used to be the historic Half Moon Reef -- home to oysters and hundreds of fish, shrimp, clams, crabs and other sea creatures -- are staggered 30 feet apart. Oysters filter 50 gallons of water daily, and each acre of reef that the oysters cling to filters another 24 million gallons of water daily.
Texas' oyster industry brings in about $30 million a year, according to state statistics.
The reef will also provide a barrier from hurricanes and could teach scientists whether reefs can rebuild in drought conditions.
The $5.4 million project was paid for with federal grants and private funding, including royalties from offshore oil and gas drilling.
Copyright AP - Associated Press