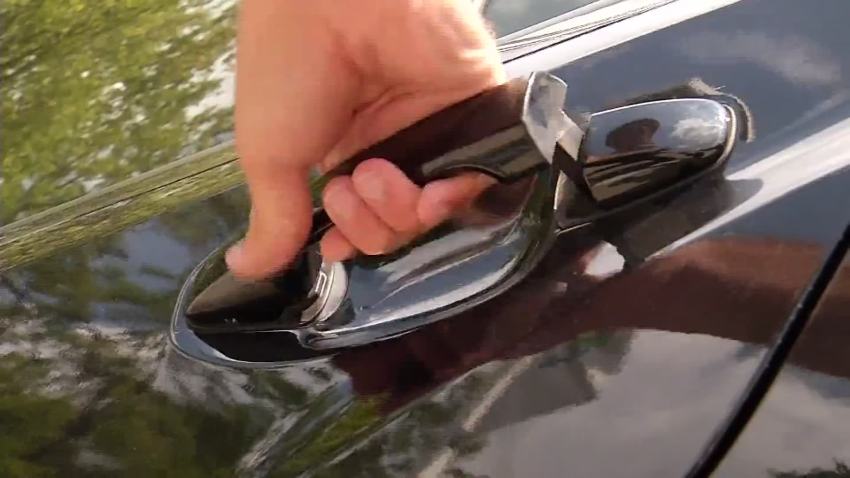 Splashing bright paint on car doors with gusto, Lufkin High School art students created unique pieces of artwork on old car doors.
Harlan Neal, LHS Fine Arts Department head, said this is a project he had wanted to do for several years.
"I casually mentioned this project to my painting class, and Suzanna (Del Toro) told me that her father would donate doors from junk cars," he said. "I asked for three, and she gave me six."
Local
The latest news from around North Texas.
The Lufkin Daily News reports the Del Toro family donated the front and back doors of a Lincoln Town Car and the back doors of an Expedition.
Students were shown examples of car art from famous sources such as BMW Art Cars, from which Neal developed his original idea. Famous artists have been paid by BMW to paint cars as advertisements since 1975.
Sharpie also sponsors well-known artists to paint cars.
"This is a real-world activity," Neal said.
The students had to act like car designers and paint cars. They chose themes for the doors including nature, organic, linear, mechanical, aboriginal, zentangles and more. Then they made a full paper template of the door for sketching, drawing and painting their ideas.
"All of their plans were worked out on this piece of paper beforehand," Neal said. "So they not only had to develop their problem-solving skills, they had to work together in a group to make their ideas tangible."
Del Toro and her group planned a superhero theme with Spiderman, Batman, Flash, Green Lantern, Wolverine, Captain America and Black Widow emblems.
They laid down white tape over a layer of white gesso so that it looked like a movie filmstrip or comic strip, where the superheroes came from.
"We wanted to do superheroes because everyone loves them," senior Geaniva White said. "It's been a lot of fun. I like how creative you can be with it and how much you learn. . We started to use Sharpies, but it ruined the Sharpie, so we stuck to acrylic paint."
Another group painted a door that focused on linear art. Using deep hues of blue, purple, black, white and silver, they created a yin-yang symbol on the door and a galaxy on the window.
"The galaxy on the window is because it's like you are looking through the window of your car out into the night sky," Keshi Edens said. "It's amazing to think I created this."
Working with her were Shannon Coyle and Katie Alexander.
"We just flew with the ideas, and it became this," Coyle said. "I like art because it's freedom. I stop thinking about everything."
Alexander said she also enjoys art.
"It's so therapeutic," Alexander said. "I've had a lot of trouble in my life, and when I do art, I don't think about any of that. In fact, I plan on becoming an art therapist."
Neal said after the doors are finished, the students will spray them with a clear varnish to give a glossy finish.
The doors will be on display in the LHS library starting the week after Thanksgiving.

Copyright AP - Associated Press