The Army plans to close 10 Warrior Transition Units (WTUs) by next summer, but three locations in Texas will stay open.
A nine-month long investigation by NBC 5 Investigates and The Dallas Morning News found those units have generated hundreds of complaints from injured soldiers who say unit commanders treated them badly.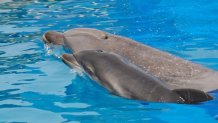 WTUs were created after the 2007 scandal at Walter Reed Medical Center. Injured soldiers needing long term care live and work at WTUs while receiving medical treatment until they are either able to return to their unit or transition out of the Army.
The Army says it doesn't need as many WTUs today because the number of soldiers needing care has declined rapidly over the last year.
NBC 5 Investigates and The Dallas Morning News first reported that soldiers at WTUs have made more than 1,100 complaints about mistreatment, abuse and lack of care from their commanders at 25 WTUs in the U.S. and Europe over the last five years.
Local
The latest news from around North Texas.
Some of those complaints detail disrespect and harassment of wounded soldiers by commanders, apparently using drill sergeant style tactics to motivate injured troops, many suffering from post-traumatic stress disorder (PTSD).
Fort Hood and Fort Bliss in Texas were among those with the most complaints.
Having fewer units across the country may make the program easier to manage. In a report last year, the Department of Defense Inspector General found the Army has at times struggled to select and train WTU staff geared for the challenging mission of supporting soldiers with complex medical and mental health needs.
In an interview with Army Times, which first reported the new WTU closures, Army Col. Chris Toner, who oversees the program, talked about the NBC 5 Investigates and Dallas Morning News reports.

The Army Times reported, "[Toner] also said that he tells commanders to Google the Fort Hood Scandal news stories. He instructs them to ignore any impulse to push back, and instead assume the reports of abuse are accurate. 'Make sure it doesn't happen in your formation,' [Toner] said he tells [the commanders]."
The Army said it has no tolerance for harassment or abuse of the injured.
Since NBC 5 Investigates and The Dallas Morning News first broke this story last fall, the Army ordered new mandatory training for WTU staff focused on how to better treat wounded soldiers with dignity and respect. The Army has also launched an investigation at Fort Hood looking into claims of mistreatment there.