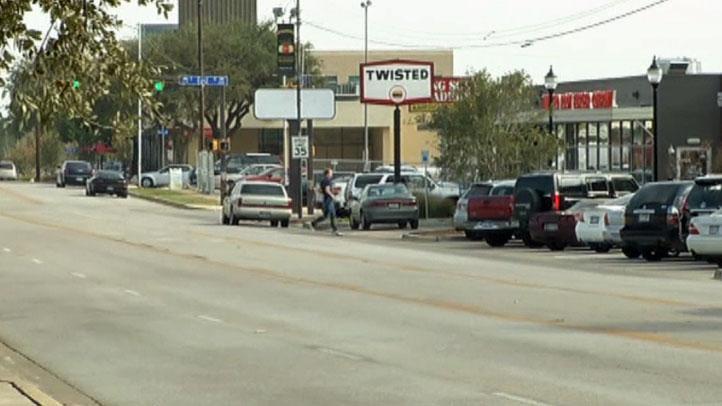 Many North Texans don't know Arlington has a downtown, but that's changing. With a new vision, new development and new businesses, the area between the University of Texas-Arlington and Cowboys Stadium has a new feel.
"There are a lot of people in downtown Arlington, as opposed to the way it used to be, it was kind of dead," said Arlington Mayor Robert Cluck.

From restaurants and retail to cultural and entertainment activities, Arlington's downtown is looking up.

"The overall goal for downtown Arlington is to create an environment that's a live, work and play environment," said Robert Johnson, Chairman of the Downtown Arlington Management Corporation.

Work and play have come first, with around $10 million in private investment as well as eight new restaurants and bars within an 18 month period. The new businesses have come in the form of new construction and renovating existing downtown buildings.

"I see a huge potential in the area," said Jared Matthew, General Manager at the new Twisted Root restaurant on East Abram Street. "We've had a good month so far - it's our first month. I just see a lot of growth. There's a lot of stuff going, there's still empty buildings, we have a bar going in right next door, there's an empty building there, lots of room for growth."

Fueling that growth, according to Mayor Cluck, is the growth at nearby UT-Arlington. From the construction of the new College Park Center, a sports and entertainment venue, to the development of the College Park District, a mixed-use community of retail, restaurants and residences, the footprint and population at UTA is growing.

"We have 33,000 customers just down the way here at UTA, just right on the edge of downtown. UTA is helping provide that growth pattern," said Cluck.

Another attraction for prospective businesses has been the completion and success of the Levitt Pavilion, an outdoor amphitheater in the downtown district.

"We like to point to the Levitt Pavilion as the major - we call it the gem of downtown and gem of Arlington. That's attracted a lot of interest in development particularly in restaurant," said Johnson.

The hope is that the growing interest will once and for all overshadow the long-standing idea that there is no downtown in Arlington.
Johnson admits, that is the challenge. "There's a good recognition that Arlington has a downtown, it's starting to become really vibrant," said Johnson. "Just overcoming that feeling that 'it is what it is and we can't change it' has been a struggle, but I think we've made great progress."