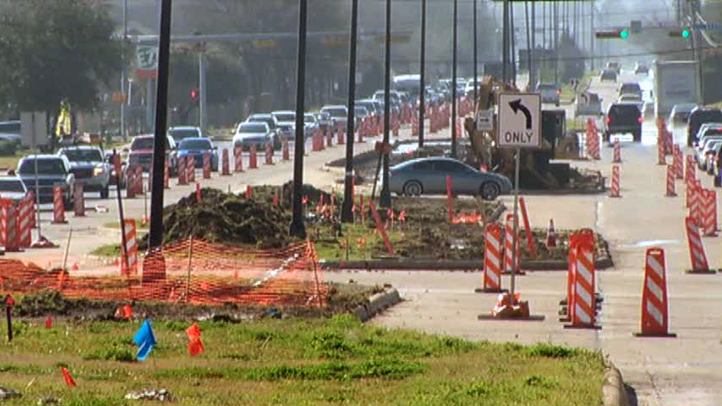 One of Arlington's busiest roads is getting additional lanes.
Construction crews are widening four-lane Matlock Road to six lanes between Mayfield and Bardin roads and adding turn lanes at several intersections.
"Matlock Road is one of the most heavily congested roadways in Arlington, a.m. and p.m. peak," said Jill House, Arlington assistant director of public works.
Local
The latest news from around North Texas.
Dozens of retail businesses cling to Matlock Road, which also provides access to Interstate 20 and a main entrance to the Arlington Highlands shopping complex.
"The Highlands has really boosted development in that area," House said.
The widening project is a partnership with Tarrant County and is expected to last roughly 10 months.
"It will be congested," House said. "We're also doing some pavement repairs on the existing lanes, so it's going to force us to have to close one side of the boulevard and move all the traffic over."
While drivers can expect delays over the next few months, in the long run, it'll be well worth it, House said.
"Long-term it will help alleviate congestion, specifically in the I-20 area," she said.