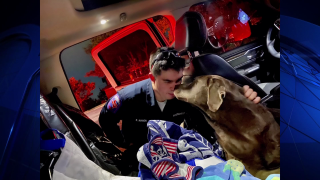 Arlington firefighters tweeted on Thursday afternoon they were able to rescue a dog from a septic cistern.
Firefighters responded to a home where they rescued Ranger, a 2-year-old Labrador.
The dog fell into a 25-foot septic cistern of the house, according to the APD tweet.
Firefighters say they "are are happy to report that Ranger is now safe."