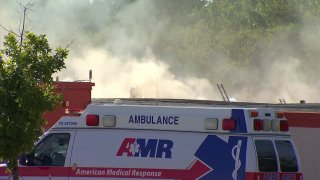 The Arlington Fire Department has been fighting a large commercial fire in East Arlington since Sunday morning.
According to officials, the fire occurred at a self-storage facility near the 3300 block of East Pioneer Parkway,
Officials said more than 20 units at the facility were impacted by the fire.
The response was upgraded to a 4-alarm fire, and the efforts to put out the blaze continue, officials said.
According to officials, there have been no reports of firefighter or civilian injuries related to the incident.