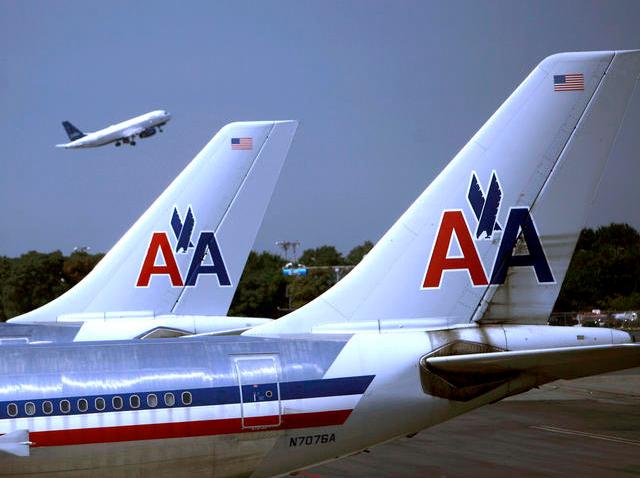 The parent company of American Airlines reported a huge loss of $505 million for the first quarter.
Leaders at American said air traffic is recovering from the recession, but it will take time.
American said February snowstorms and earthquakes in Haiti and Chile forced the cancellation of thousands of flights which cost the company as much as $25 million.
Local
The latest news from around North Texas.
"While we made significant progress in improving revenue performance in the first quarter and enhancing our competitive position, we were simply unable to overcome the challenges of the global economic environment coupled with once-again escalating fuel prices," said AMR Chairman and CEO Gerard Arpey.
American lost $1.5 billion in 2009, but Star-Telegram aviation writer Andrea Ahles said, "American actually last year did a lot of balance sheet restructuring, got a lot of financing deals done in the fall, when the credit markets opened up. So at this point their cash balance going forward is pretty good for the rest of the year."
Analysts said American should report better news in the second and third quarters, possibly posting a profit as bookings increase from business and summer travelers.
Any uncertainty for American lies in their continuing contract talks with the flight attendants and transport workers unions. Both unions have asked federal mediators to release them from talks which would trigger a countdown to a possible strike. Both sides have been ordered back to the bargaining table.
"As we move forward, we remain focused on continuing to bolster our domestic and international networks, managing our costs, and finding ways to generate additional revenue. I want to thank employees for their commitment as we continue to face challenges, and I am confident that our overall strategy, anchored by our Flight Plan 2020, will position us for long-term success," Arpey said.
In addition to the ongoing labor issues, fluctuations in the price of jet fuel will play a role in the company's bottom line.