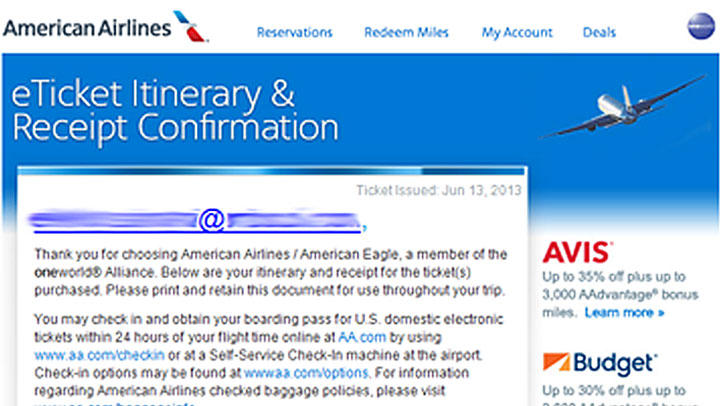 American Airlines says it is not behind some fake flight confirmation emails floating around the Internet Thursday.
The email features the Fort Worth-based airline's logo at the top and throughout the itinerary.
It details a flight between Columbia and Dallas-Fort Worth as well as Las Vegas and Dallas-Fort Worth.
Local
The latest news from around North Texas.
American Airlines has a page on its website dedicated to fraudulent communication, which includes an example of the latest email and this message:
American Airlines will never ask you to perform security-related changes to your account in this fashion or send emails to collect user names, passwords, email addresses or other personal information. If you receive an email claiming to be from American Airlines, that asks for account information, it should be considered fraudulent and an attempt to obtain personal information that may be used to commit fraud.
American Airlines says if you get any email that looks suspicious, do not open it and do not reply to it with personal information.
More: AA.com/phishing