A 7-month-old boy who was the subject of an Amber Alert was found safe Friday in Parker County, authorities say.
Police said the infant, Miguel David Lee Ramirez, was taken by his non-custodial mother Faith Reid Thursday morning from his father's home.
Reid and 25-year-old Marcus Nast entered the home without consent and took Ramirez, according to police.
Nast had not been located as of early Friday evening, police said.
Officers said when the infant's followed Reid and Nast out of the home, a fight broke out and Nast pulled out a gun and threatened to shoot the boy's father. Nast then placed the child into a truck and drove away.
"He pulled a gun out on me and told me if I didn't back up he was going to shoot me," Joey Ramirez said.
According to a Parker County Sheriff's press release, Parker County Sheriff's Office investigated several tips regarding the child and the suspects.
Local
The latest news from around North Texas.
An anonymous tip was received by the Fugitive Apprehension Strike Team members Friday afternoon that the white Ford F150 extended cab pickup belonging to the suspects was located on Old Dicey Road with Reid and the child inside the truck.
Nast was reported walking on foot in the area. FAST members arrived on the scene within moments and detained Reid and took custody of the infant.
FAST members reported the truck had run out of gas and was parked on the side of the road.
Sheriff Authier said the baby appears to be in good health and is expected to be reunited with his father.
"We could not be happier that the child was located unharmed and the female suspect was taken into custody without incident," Sheriff Authier said. "We are still searching for the male suspect. Anyone with information about the location of the suspect is encouraged to contact their local law enforcement agency immediately."

Nast is described as 5-feet, 11-inches tall, weighing approximately 168-pounds. He has brown hair and brown eyes and was last seen wearing a red shirt with blue jeans.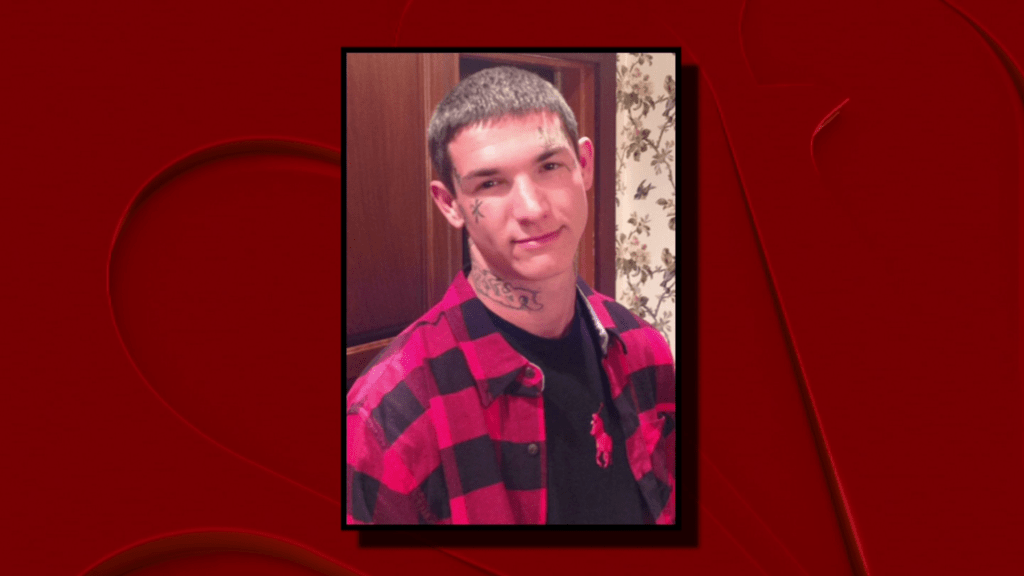 Nast has numerous tattoos including on his neck and face.
Sheriff Authier cautions citizens not to approach Nast if he is seen. He is believed to be armed and is considered dangerous.
Ramirez and Reid were both inside the truck and safe. Reid was taken into police custody.
Reid was booked into the Parker County Jail on the felony aggravated assault with a deadly weapon charge out of Ennis Police. As of Friday evening, she remained in custody. Her bond had not been set.